It's not always easy to look chic. Every effortless outfit-of-the-day requires efforts in piecing together the right pieces who understand and interact with each other.
How many times did you find your new skirt being isolated from your wardrobe when it looks strange no matter how amazing those pieces you chose to match it up?
Clothes have their own temperance and personality which can be manifested in their colors, contours, textiles, and designs. The colour black delivers a sexy and mysterious visual message to the viewers; silk presents a luxurious and elegant taste of the wearers; Over-sized design creates a natural and unrestrained feeling to combat the tights family.
When it comes to activewear, styling became increasingly difficult owing to the limited types of styles. How can we match leggings, sports bras, and hoodies up with other items to achieve the fantastic spillover effects like what celebrities did? Go over the following three looks which absorb high-fashion elements in their designs to get inspired!
---
Look 1
Denim Bustier + Super Stretch Legging
From WISKII Active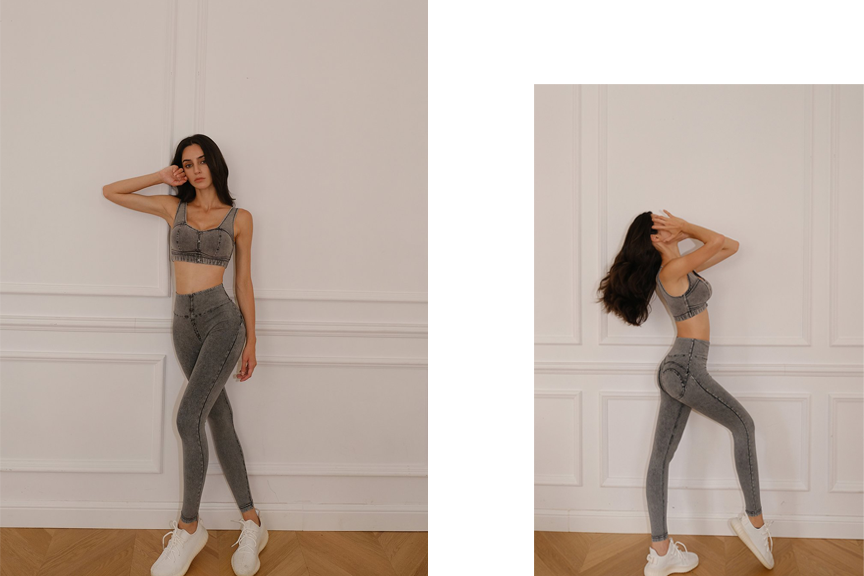 A tribute to the birth and popularity of European bustier from the 1600s to the 1900s, this Vintage Grey Sports Bra invites metal elements and historical contours to play a chic symphony with one of the most retro fabric – denim. Together with the matching super stretch legging, this modern yet vintage outfit is your best summer companion.
Look 2
Cropped hoodies + Crossover Sports Bras
From WISKII Active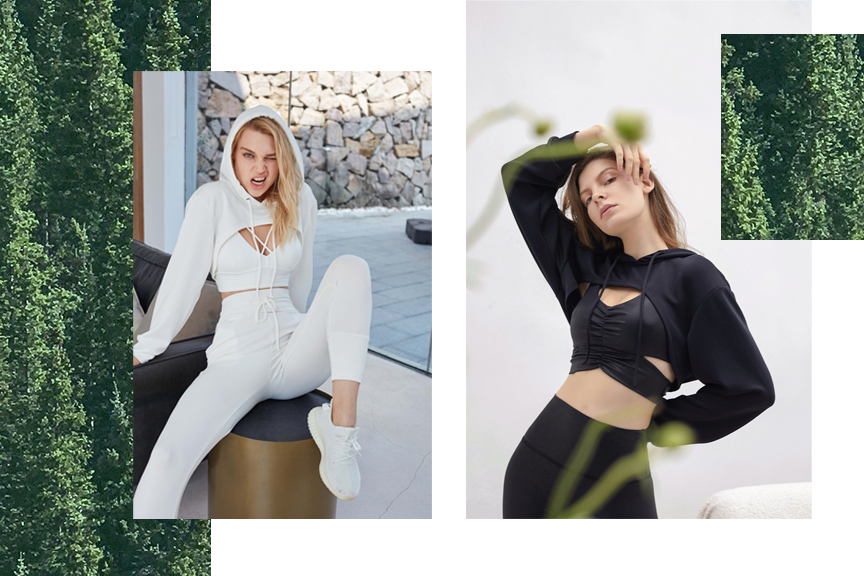 With no doubt, hoodies lovers would celebrate the design and functionality of cropped hoodies in the hot summertime. Cropped hoodies offer you a just-right protection from cool air when grabbing a coffee or having a romantic brunch after workout routines in an environment with air conditioning. The complicated crossover straps design of the sports bra adds a luscious flavor to a simple look without losing the overall sense of harmony.
Look 3
Python One-Strap Sports Bra + Legging
From WISKII Active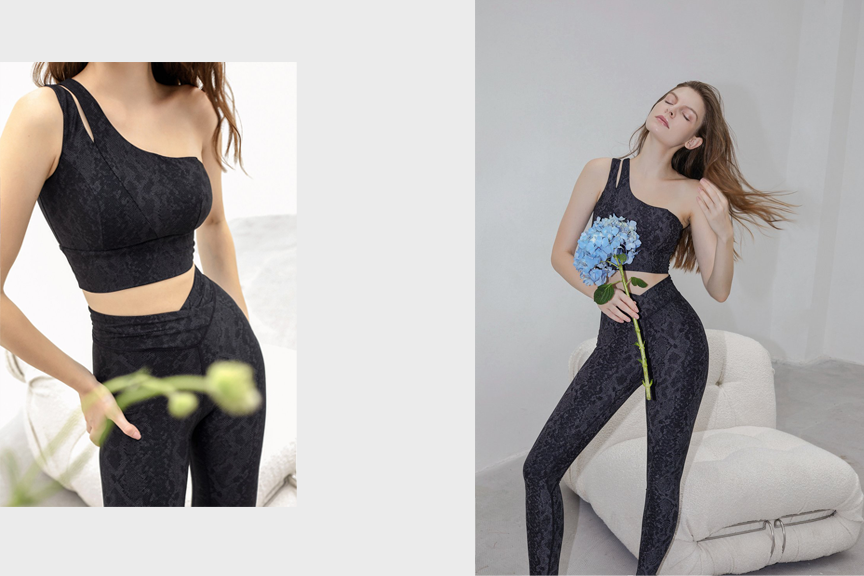 Drawing from python textures, this luxury textile suffuses the beauty our mother nature has given to us human. When the right amount of wildness collides with the luscious body curves, a sassy, sleek, and spirited activewear outfit is here for you.
wiskiiactive.com
喜歡我的文章嗎?
別忘了給點支持與讚賞,讓我知道創作的路上有你陪伴。