納瓦羅《中國戰爭即將到來》的「星際大戰」版讀書心得 A Star Wars fan's Reading Report of "The Coming China Wars" by Peter…
習近平如果發動戰爭,並不代表他有成為「西斯大帝」的黑暗魅力,而是因為他失去對中國的有效控制,唯有發動戰爭才能掩蓋中國內部的混亂。
納瓦羅《中國戰爭即將到來》的「星際大戰」版讀書心得 A Star Wars fan's Reading Report of "The Coming China Wars" by Peter Navarro
全球貿易戰一直存在,八零年代以來從未停過,如果第三次世界大戰不拘形式,早以利率、匯率、關稅等經濟武器開打。
In fact, global trade war started from 1980's. And WWIII with rate,QE. & currency as weapons already started after 2008 Economic Tsunami.
納瓦羅在《中國戰爭即將到來》說:中國開啟八項進行式戰爭形態:仿冒戰、鴉片戰、空氣污染與暖化戰、石油戰、新帝國主義戰、水資源戰、中國內戰、中國定時炸彈。
Navarro said that China started wars in 8 aspects: piracy(Fugazi),drugs, Air Pollution, oil, imperialism, Water Resources,Chinese Civil war & time bombs(diseases…).
這本納瓦羅舊作裡,空污、水資源、經濟泡沫,是目前變糟的面向。In this old book of Peter Navarro, 3 aspects were getting worse.
空氣污染與暖化戰;毒霧霾就是自殘,Air Pollution is a China suicide act.
霧霾迫使北京、上海等大都市班機無法起降日數太多,經濟成就霧裡成空。
The toxic haze forced cities as Beijing & Shanghai to close their airports often. All the economic achievements vanished in the toxic haze.
水資源戰,中國犯大錯:在湄公河上游建水壩,導致湄公河2016年創百年最低水位,東南亞遭逢廿年最嚴重旱災,稻米產量銳減,湄公河下游國家泰國、越南、馬來西亞均受重創,造成糧食危機與生態浩劫。
China made huge mistakes in Water Resources war. China built huge dams at upper of Mekong River caused the biggest drought in 100 yrs. As a result in 2016, rices could be short for all Asia including China.
水庫上游不但自己糧食不夠13億人吃,惹火下游國家裡,越南更不是軟柿子,中國從沒打贏過越南,連美國都沒有,把猛虎逼到沒水喝沒東西吃,不是好主意。
Vietnam blamed China for this. And Vietnam is undefeated since 1954 & made 3 T.K.O. (France,United States & China). It's really not a good idea to take water & foods away from a tiger like Vietnam.
中國創造共產國家史無前例的貧富差距,經濟泡沫一旦破裂,將對人民失去控制力,中國市場失去秩序,過度仰賴中國市場的世界經濟也將崩潰。
When economic bubbles of China crashed, rest of world rely on China market would fall apart too.
習近平是遜版的「史諾克」,試圖在沒有「凱羅忍」情況下,打造效忠自己的「第一秩序」帝國,集對世界的黑暗威脅於一身。
Xi Jinping is a "lame version" of Supreme Leader Snoke. Xi tried to build his private First Order Empire without the help of Kylo Ren. And Xi Jinping is "trying " to be the biggest threat on Earth.
至於川普,不過是「舊共和國」政客。討厭川普,並不代表他能力足以擔當壞人,地球上有潛力成為「黑暗大帝」的,只有普汀。
Trump is nothing but a politician of the Old Republic in Star Wars. No matter how much you hate Trump,he's not capable to be a candidate of Dark lord. There're only one person could be the potential candidate of Dark lord.
Vladimir Vladimirovich Putin is the "Candidate" means "could be but not yet ".
台灣人得了解:誰當總統都不會改變中國併台灣的想法,裝得很軟騙不了黑暗原力。
Taiwanese should understand that it's impossible to find anyone to be the president to affect the evil ambition of China to take Taiwan down as fast as they could. Dark forces was determined to invade Naboo & You can't fool the dark force by faking weak.
習近平如果發動戰爭,並不代表他有成為「西斯大帝」的黑暗魅力,而是因為他失去對中國的有效控制,唯有發動戰爭才能掩蓋中國內部的混亂。
Xi Jinping would start a war to covered that he had lost control of China. He is a step away from Darth Sidious but lack of dark charms.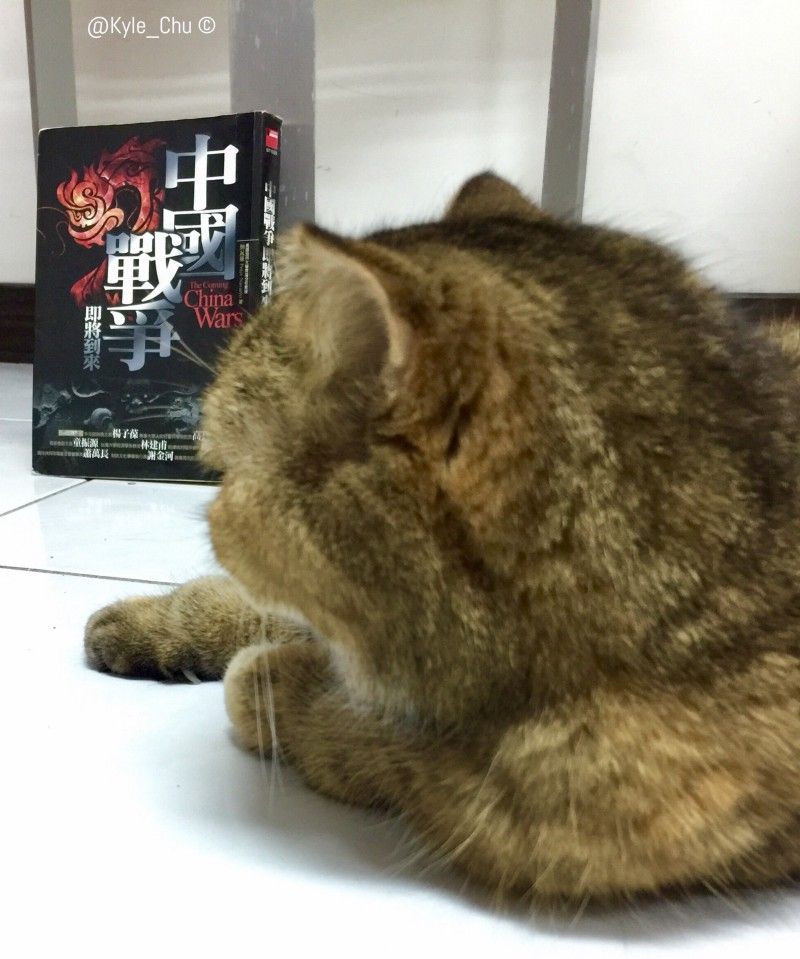 當今世界局勢,是介於星際大戰「外傳:俠盜一號」與「曙光乍現」之間。
If there was a Star Wars movie about the world situation of 2017, it should be the story between "Rogue One" & "A New Hope".
壞消息是:原力尚未與我們同在。The bad news is: Force isn't with us, yet.
延伸推薦閱讀:
中國戰爭即將到來
The Coming China Wars
作者: 納瓦羅 Peter Navarro
出版社:培生教育
Like my work?
Don't forget to support or like, so I know you are with me..