The main brand introduction of knee pads
1、Bauerfeind: BAUERFEIND was established in 1929 in Zuilenroda (Thuringia, Germany) with its own medical research center, working with the world's best medical researchers on sports injuries to research how to provide the best protective equipment for top athletes.
BAUERFEIND was awarded the European Product Design Award and the European Material Award in 2007. These recognitions from our customers are the best tribute to BAUERFEIND's efforts over the past 100 years.
BAUERFEIND employs NBA superstar Nowitzki as its brand ambassador and provides protective equipment for top athletes and teams in Europe, including the German men's volleyball team, the German women's volleyball team, the German weightlifting team, the German men's and women's handball teams, the German women's field hockey team, and the German men's soccer team. We also provide the same high quality professional services in the USA for NBA superstars and professional basketball teams such as Kobe, Yao Ming, Maddy, Jason Kidd, Monta Ellis, Jerry Stackhouse, Butler, Francis, Robert Horry, and also the Houston Rockets, Milwaukee Bucks, Golden State Warriors, Dallas Mavericks, Seattle Supersonics, Toronto Raptors, San Antonio Spurs New Jersey Nets, and the Washington Wizards.
2, Thuasne: Founded in 1847 in St. Etienne, France, involved in orthopedic rehabilitation, sports protection, sports rehabilitation orthopedic support devices and other fields, it created a series of "elastic fixation" lumbar spine protection, compression brace, maternity back support, rigid aids, home care products have been in France and Europe The company is well known in the medical field in France and Europe. In recent years, THUASNE has expanded its business to include the development and manufacture of sports equipment and has achieved excellent results.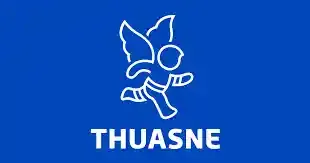 Like my work?
Don't forget to support or like, so I know you are with me..