#Validator Intro by moonbeam
Hello again!
Today I decided to write what I've been doing for the last month in the LikeCoin community.
First of all, I would like to express my gratitude to Kcat and yasu for their feedback regarding the criteria for selecting participants for the delegation from ecological pool.
So, I think we can start with the fact that the moonbeam validator has been maintaining a good uptime in the LikeCoin Mainnet and Testnet for the whole month. Also, this month I took part in a community call, during which we all installed the FoTan Upgrade for the Testnet.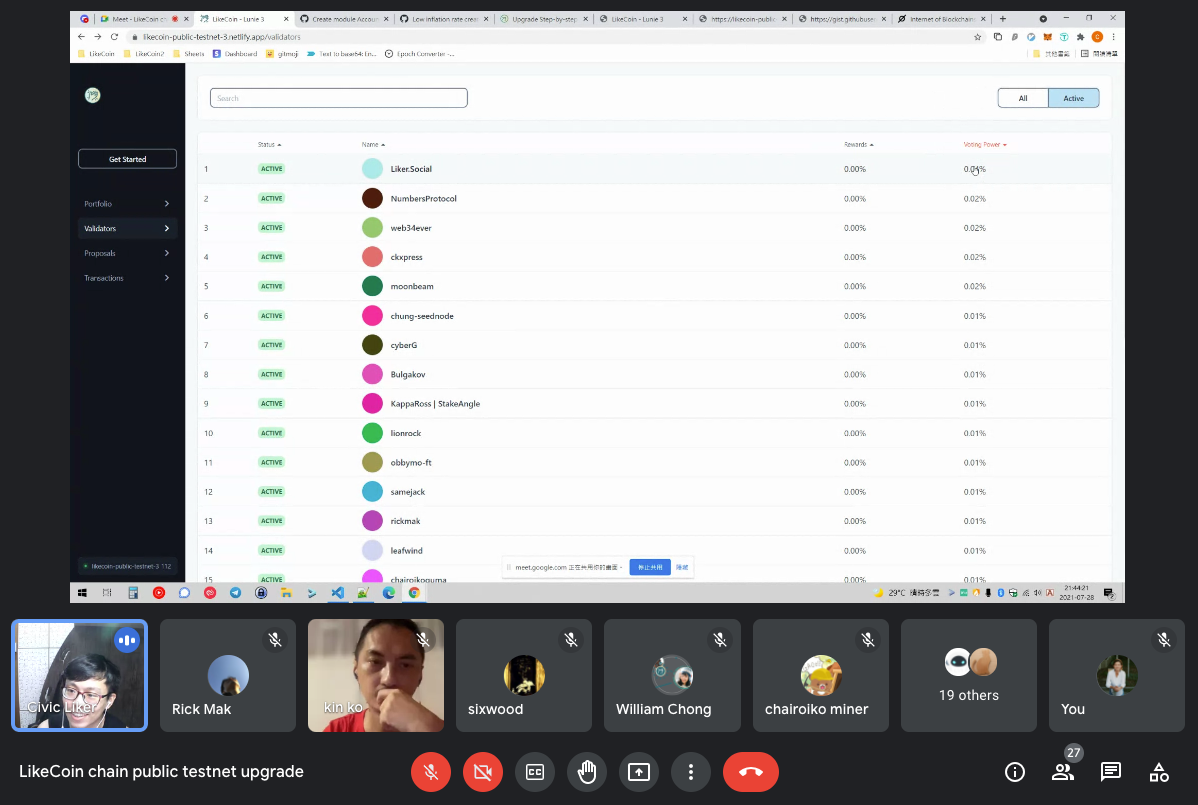 Voted "Yes" for the Proposal #15

As far as possible, I try to be active in the LikeCoin Discord.
I will be happy to take part in the community call on August 18, which will be aimed at FoTan Upgrade for the Mainnet.
Thank you guys for visiting my Matters this time!
Like my work??
Don't forget to support or like, so I know you are with me..