今天是最后一个工作日了.坚持住大家就放假了.按照惯例,下午应该会提前放,可以撸一小搓羊毛.
但是更大的羊毛在wormhole3.5福卡活动.
各位别忘了参加哦! @yuanyuanzi6 @duxin0817060 @larry_white1
https://twitter.com/invarfinance/status/1615519466086973442
Quote tweet info below:
Original tweet link: https://twitter.com/InVarFinance/status/1615519466086973442
Author: @InVarFinance(1529334691563655169)
Tweet at: 2023-01-18T01:20:30.000Z
Glad to join the DEMO DAY host by @Afflux_con @okxchinese 🏜🎊🚀 See you guys in Friday!
Also..get chance to win the NFT whitelist to access @InVarFinance HyFi Protocol!!! 😉 https://t.co/SS8iQ5L57Y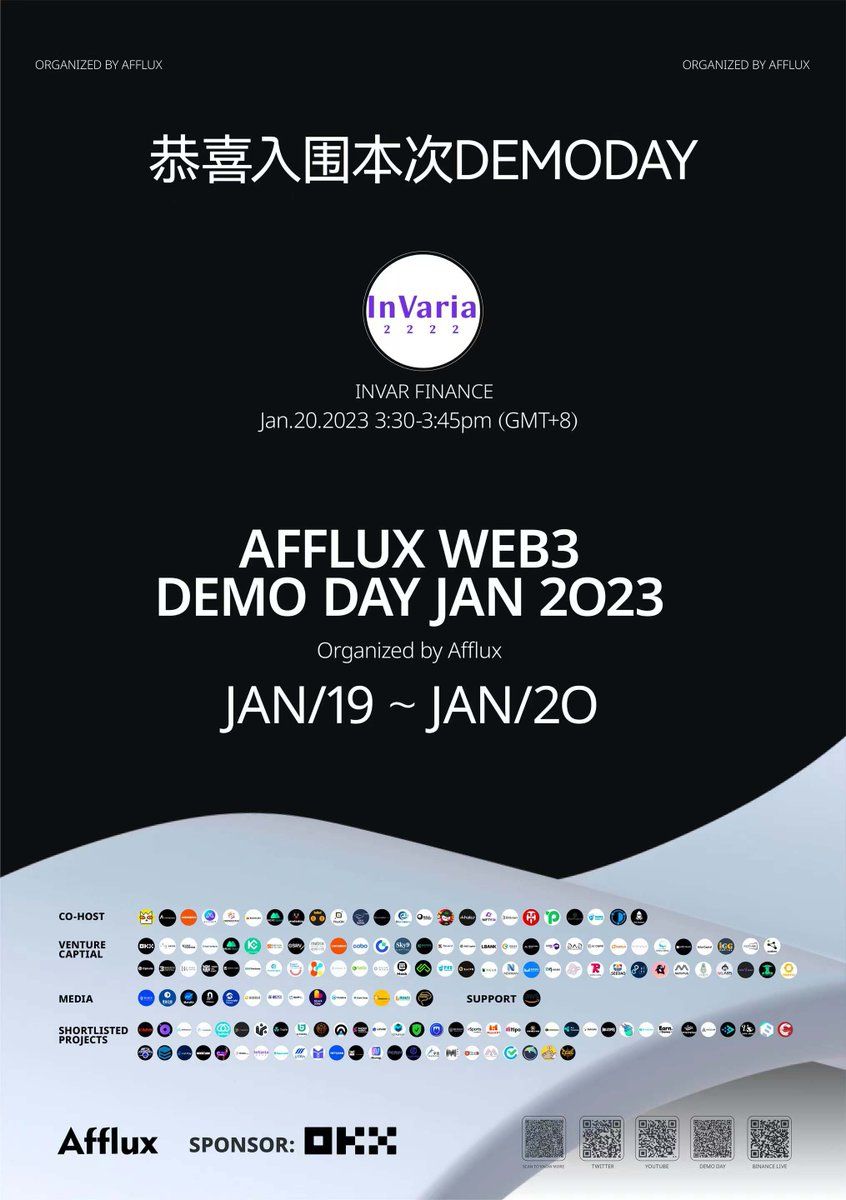 Like my work?
Don't forget to support or like, so I know you are with me..