在紐卡素特赦書店買了兩本70年代的女性主義經典書籍,都是由女性角色:家庭主婦說起,經歷工業革命,女性的角色開始作改變。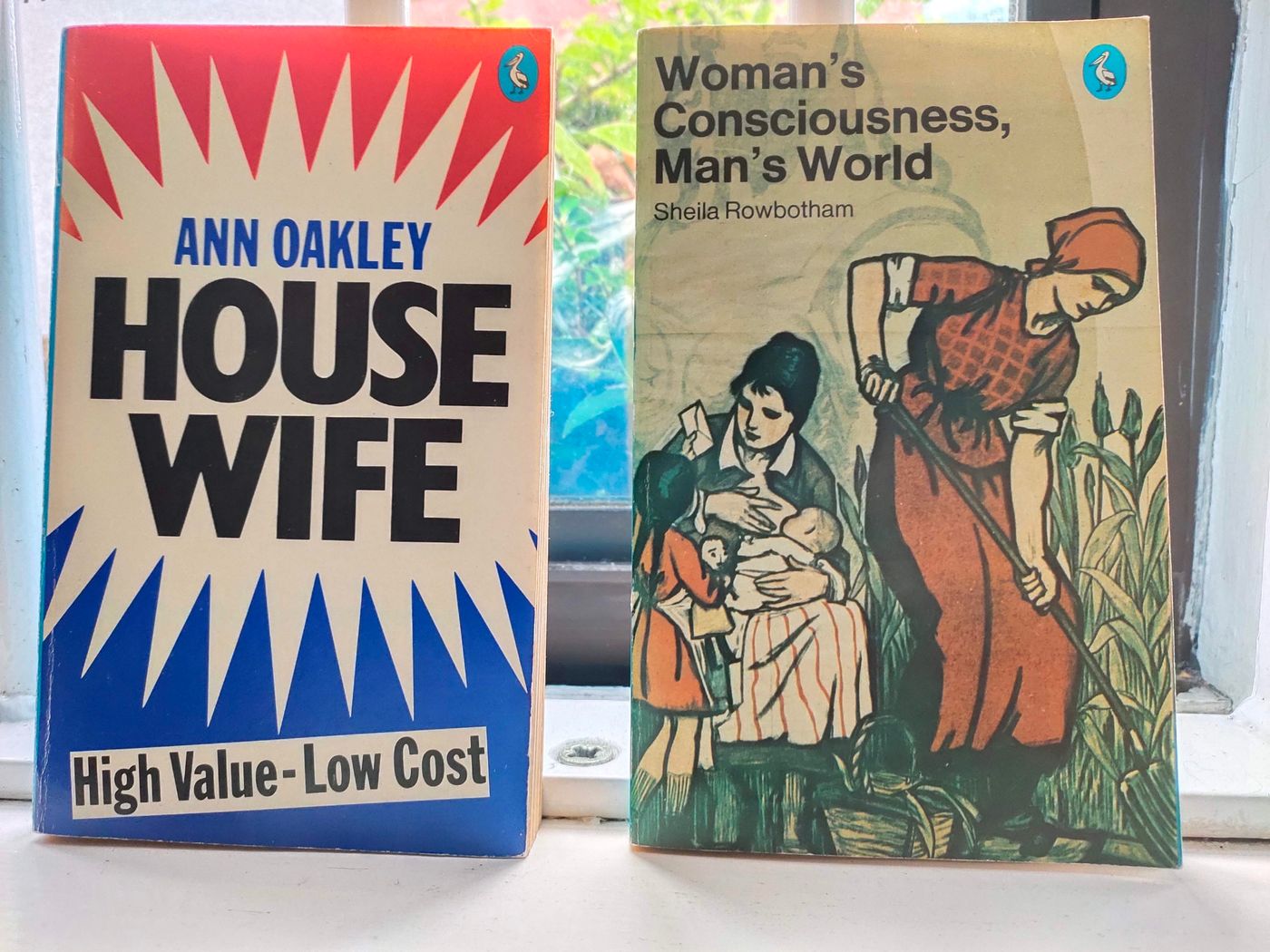 I bought two classic feminist books from 70s at the Amnesty Bookstore in Newcastle, both written by female characters: the housewife, and after the Industrial Revolution, how the role of women changed.
In mainland China, economic reforms began in the 1980s, and the establishment of the Shenzhen Special Economic Zone was also equivalent to the beginning of China's Industrial Revolution. The villagers of both men and women from the rural go to Shenzhen to work, in addition to factories, there are entertainment places. Shenzhen, for many Hong Kong or Asian men, is a "paradise lost". Some villages have even become "mistress villages". At that time, China was still a "third world country".That is, a "developing country", and many people were poor in material life, therefore many women went to cities to work as "sex workers";
Unexpectedly, there is a popular immigration country for Chinese people: Canada, which turned out to be the "four major gambling countries" in the world, and also has "legal brothels" , marijuana is legally used in some areas as well. If Chinese immigrated to Canada in the 1990s, what would their perceptions of gambling and prostitution be like? If they move the domestic plus Canadian concept of prostitutes to other countries and cities overseas, what will be the impact on the local area there?
2000, feminism in Hong Kong seemed very open . For example, I heard a lecture given by "Zijing", a social organization serving prostitutes. They believed that women had the freedom to become prostitutes, but on the other hand, it was very dangerous to be prostitutes. And what they often target is the police pretending to go to prostitutes for sex deal, but actually looking for evidence to arrest them It is because prostitution is illegal in Hong Kong. The NGO believes that this will affect the livelihood of prostitutes. The question is, why did the British Hong Kong government banned prostitution, and it was still banned after returning to China after 1997?
在紐卡素特赦書店買了兩本70年代的女性主義經典書籍,都是由女性角色:家庭主婦說起,經歷工業革命,女性的角色開始作改變。
套在中國大陸,80年代開始經濟改革,深圳特區的成立,亦等同於中國的工業革命開始。農村的男男女女村民南下深圳去打工,除了工廠,就是娛樂場所。深圳,對不少香港或亞裔男性來說,是一個「失樂園」。有一些村,更成為「二奶村」。那時候,中國仍然是「第三世界國家」,即「發展中國家」,不少人物質生活窮乏,所以不少女性跑到城市當「性工作者」;亦有些是因為貪污物質享受。
想不到,那邊廂,中國人熱門的移民國家:加拿大,原來是全球「四大賭國」,而且當地有「合法妓院」,大麻在某些地區又合法使用。如果,國內人從90年代移民到加拿大,他們對於賭博和娼妓的觀念會是怎樣?如果他們把國內加上加拿大對娼妓的觀念搬到海外其他國家城市,對當地會做成什麼影響?
2000年的女性主義在香港,表面十分開放,如聽過服務娼妓的社會組織「紫藤」的講座,他們認為女人是有自由去當娼,但另一方面,當娼是十分危險。不過他們常針對的是警察假裝去找妓女作性買賣,實際是找證據去逮捕她們,因為娼妓活動在香港是不合法。該機構認為,這會影響妓女的生計。問題是,為何當日英殖香港政府要禁娼,跨越97年回歸中國,仍然是禁?
Like my work?
Don't forget to support or like, so I know you are with me..