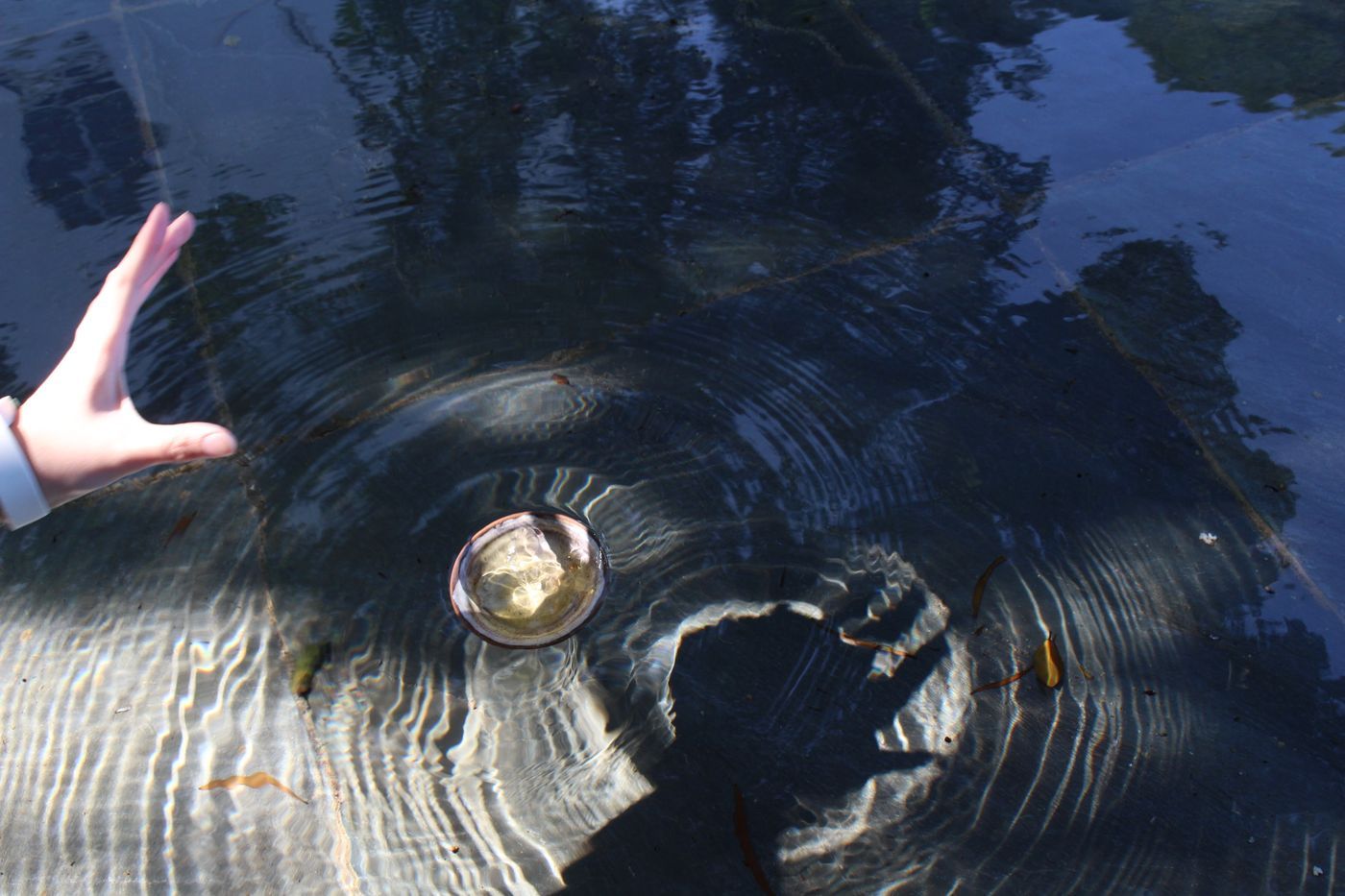 An apprentice writer 學寫字的人 Instagram: LFS.wordart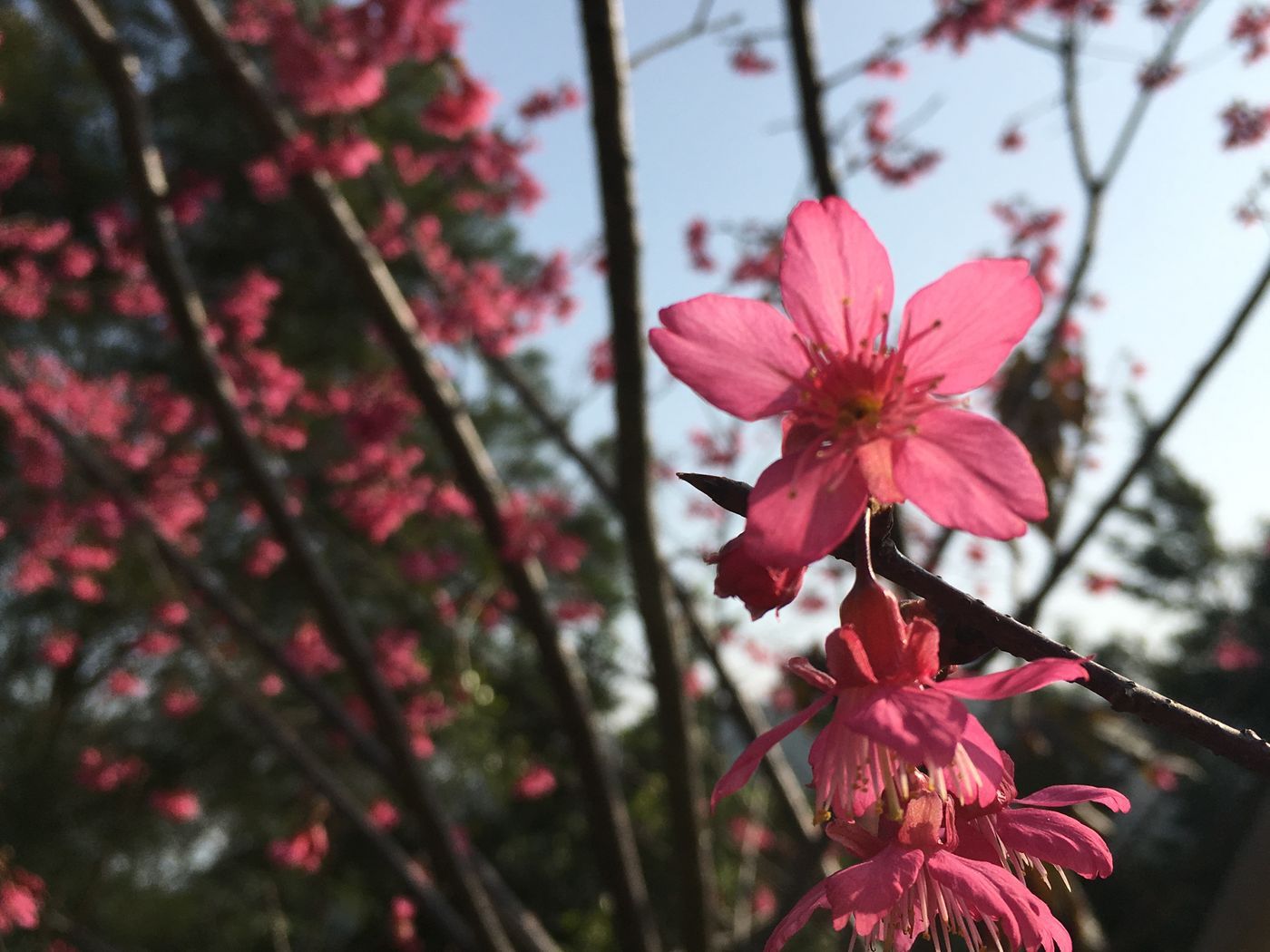 姐妹
妹妹長大了,正當好的年紀,著了五彩的闊腿褲,豔極的口紅,陽光能從屏幕裡飛出來。和我很不一樣,但就是止不住地疼她,別說男孩子們了。
那樣一個紅火花似的女孩子,但我知道她也是要安穩的。嘴上嬉皮,心底是軟的。她身邊人走馬燈過了一圈,她不和我說,我也是明白的。可她竟和我說:「啊呀,喜歡不喜歡的,長久陪伴才是真的。」好久不見,可好像見到她笑的樣子。
那不妨我也笑著,說:「希望這回是長久的吧。」(真是竹林對桃花的羨慕呀。)
2017
Sisters
My sister has grown up, in the bloom of youth, in brightly-coloured flared trousers, wearing radiant lipstick. Sparks fly in the sun. Quite different from me. But I can't help doting on her, not to say those in love with her.
That girl, a flaming red flower that seems to burn, still needs the sense of security. A hippie on the outside, yet so tender, delicate. Her partners constantly shifted like on a running-horse lantern. No need for her to tell me that, as I always know. Unexpectedly, she messaged, 'Aha, like it or not, accompany matters.' It's been a long time since we last met, yet I could imagine her with her wide smile.
Smiling, I might as well reply, 'this time, I hope it's long-lasting.' (How bamboos envy peach blossoms!)
Translated on 20th April 2020
Notes:
Peach blossoms are the flowers of love in Chinese culture. However, as peach blossoms are easy to wither and fall, they doesn't necessarily represent 'true love' like red roses in Western culture. Thus the idiom 'I wish you luck of peach blossoms', which means 'I wish you have pleasant love affairs', is not always welcomed, and is probably used in a humorous way.
Compared to the soft, light, fragile peach blossoms, bamboos are evergreen, pliable and versatile. Nowadays bamboos may be mostly known as the food of pandas, while traditionally they are typical subjects of literati painting in black ink, standing for modesty, uprightness and perseverance.
I feel close with the bamboos since childhood as I see them everywhere: in my house full of bamboo wares, in the hills where we grub out bamboo shoots, in the poems that grow up with me. Another image of bamboos is indelible for me: Ch'ung-ho Chang Frankel, a well-bred talented poet and calligrapher who brought nothing but ink, inkstone and brushes with her when immigrating to America, planted bamboos in her backyard where she sang Kun Opera.
21st April 2020