moonbeam - validator update
Hello everyone. In this update, I want to talk about the last 6 months passing on behalf of the validator of the LikeCoin network.
First of all, I want to tell you that I helped raise a proposal to pay for hiring Oursky developers to work on updating LikeCoin network. Thanks to the work of these guys, on May 4, addresses on the network switched from the cosmos prefix to like prefix.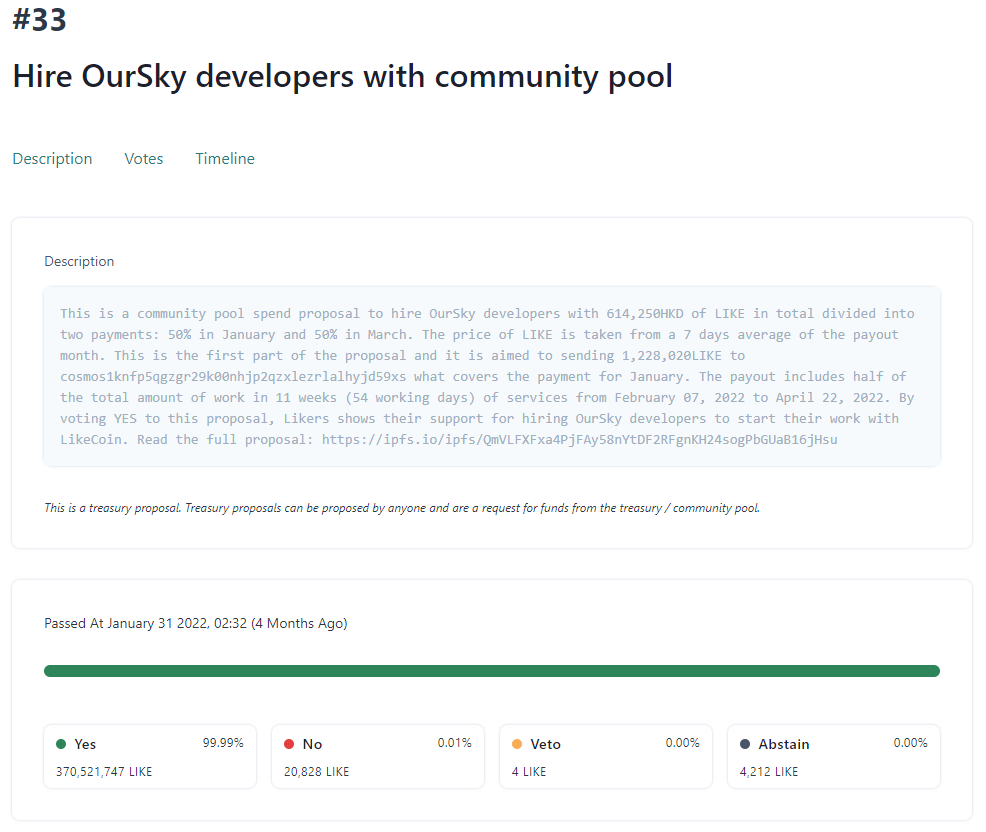 Also, over the past six months, I have participated in the testnet to debug the update, for which I was awarded an additional delegation from LikeCoin community ( Huge thanks! :) ). Over the past period, my node in the mainnet shows good performance, the validator has never been jailed, and the number of missed blocks has always been minimal.
As always, I continued to support LikeCoin governance by depositing and voting on proposals.
In conclusion, I want to say that I decided to lower the commission of my validator from 50% to 40%

喜歡我的文章嗎?
別忘了給點支持與讚賞,讓我知道創作的路上有你陪伴。