商山早行
温庭筠
晨起动征铎,客行悲故乡。
鸡声茅店月,人迹板桥霜。
槲叶落山路,枳花明驿墙。
因思杜陵梦,凫雁满回塘。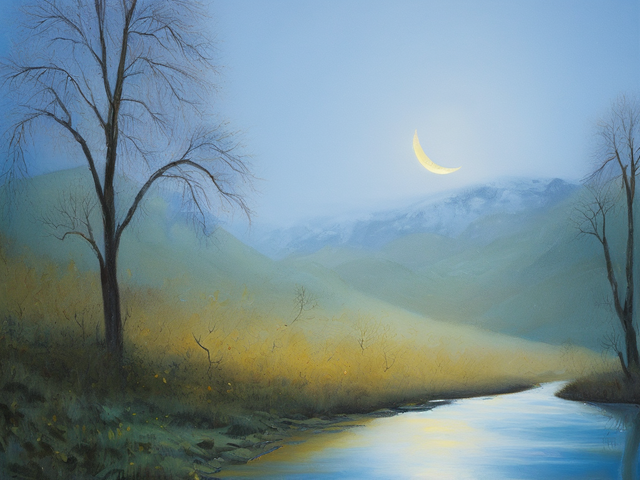 鸡声茅店月,人迹板桥霜
在chatgpt的帮助下,得到下面的prompt:
A landscape painting with an early autumn morning as the background. The picture shows the beauty of the mountains in autumn with their towering mountains and their deep red and light yellow colors. There are fine ripples on the water surface as the stream flows over the boardwalk, and the trees are covered with fine branches and leaves. Hovenia blossoms cover the wall and give off a light pink glow.
At the bottom left of the picture, there is a thatched store, which shows a dilapidated appearance with cracks on the walls and collapsed tiles. There is a chicken crowing at the door of the shop.
The perspective of the image is from directly below looking down, giving a view of the entire mountain range. The sky is pale blue and the moon is located in the upper left of the image, showing a yellowish glow. The moon's light shines on the creek and the trees, giving a hint of mystery to the whole picture. The cold frost in the morning covers the ground, giving it a silvery-white color. The cold frost makes the leaves of the trees freeze together and take on a frozen appearance. The petals of the hedgehog flowers also have a layer of frost on them, making the petals look soft.
The figure is walking along the road with a withered wood behind him, and there are many withered leaves in the wood. The figure looks sad and seems to be missing his hometown. The background of the figure is a dense forest with many withered leaves.
The whole picture is softly colored with light blue and light yellow tones, giving a fresh and natural feeling. The resolution of the image is very high, and details are clearly visible. Soft lighting is used throughout the image, giving it a soft look.
一幅以秋天清晨为背景的山水画。画面中,山峦高耸,山色呈现出深红和浅黄的色彩,表现了秋天山林的美丽。小溪流过板桥时,水面有细细的波纹,树木上有细密的枝叶。枳花开满了墙上,散发出浅粉色的光芒。
在画面的左下方,有一座茅店,茅店呈现出破旧的样子,墙体上有裂痕,瓦片倒塌。茅店的门口有一只鸡在啼叫。
画面的视角是从正下方俯视的,可以看到整个山峦的景观。天空是淡蓝色,月亮位于画面的左上方,呈现出淡黄色的光芒。月亮的光芒照耀在小溪和树木上,给整个画面带来一丝神秘感。清晨的冷霜覆盖在地面上,使得地面呈现出银白色的颜色。冷霜使得树木的叶子凝固在一起,呈现出冰冻的样子。枳花的花瓣上也有一层冰霜,使得花瓣看起来很柔和。
人物在路上行走,身后是一片枯萎的树林,树林中有许多枯萎的树叶。人物看起来很悲伤,似乎在思念故乡。人物的背景是一片茂密的树林,树林中有许多枯萎的树叶。
整个画面色调柔和,以淡蓝色和淡黄色为主色调,给人以清新自然的感觉。画面的分辨率很高,细节清晰可见。整个画面使用了柔和的光线,使得画面看起来很柔和。
在我的PC上运行stable-diffusion 2.1,得到了一组漂亮 的画面: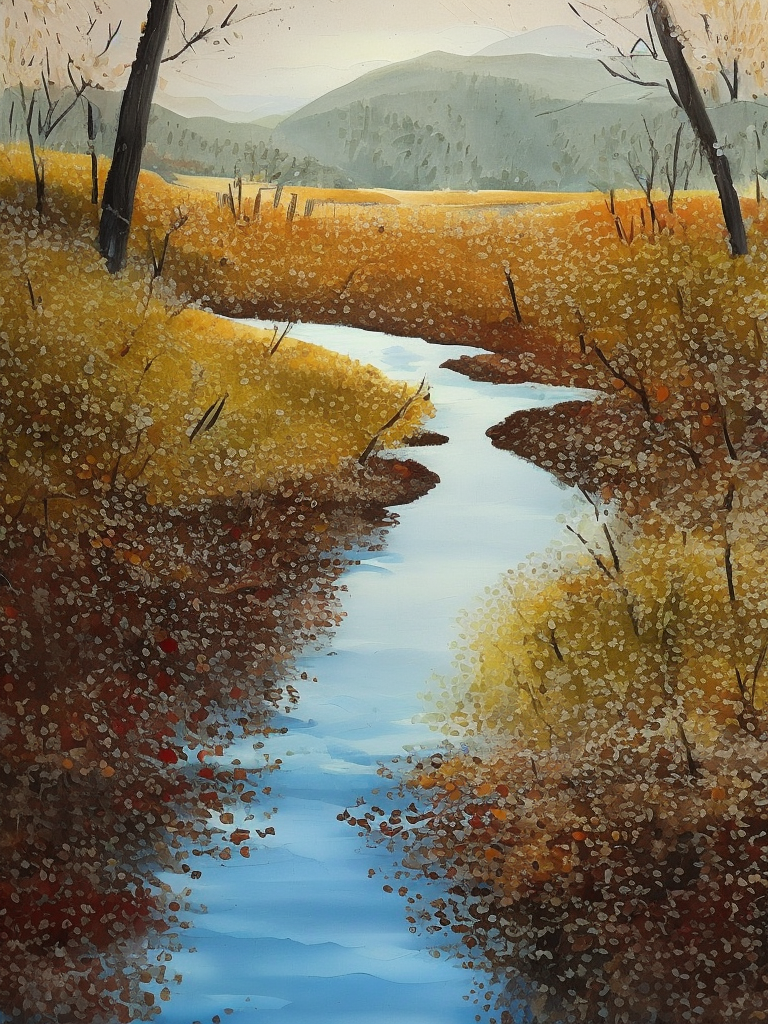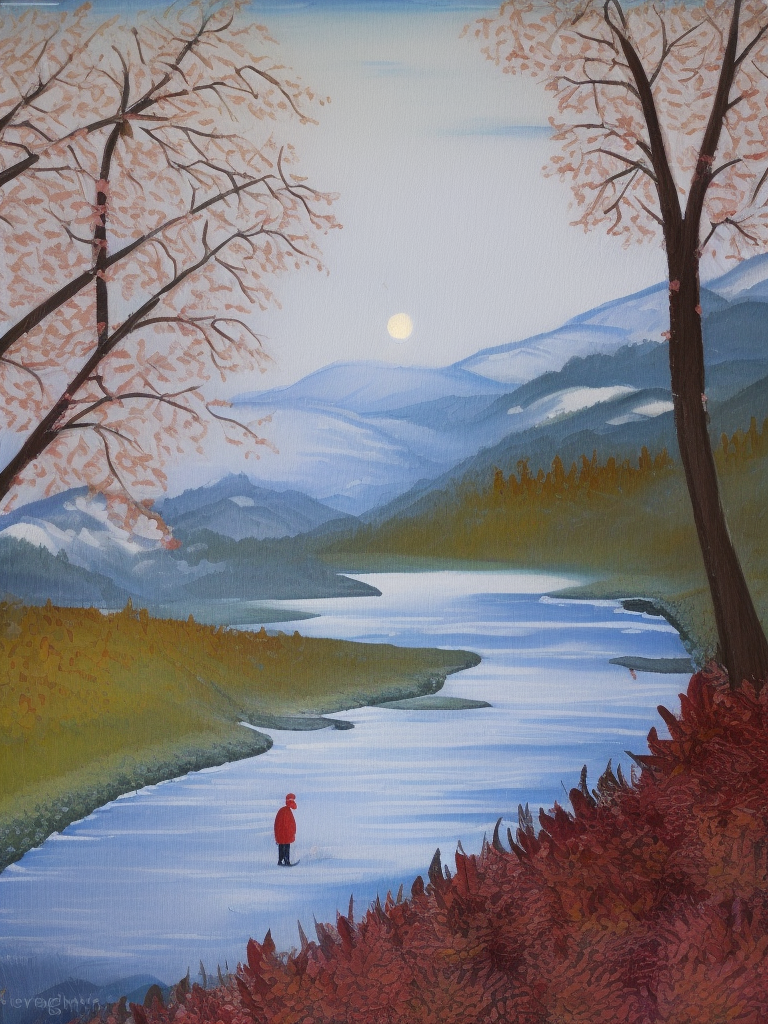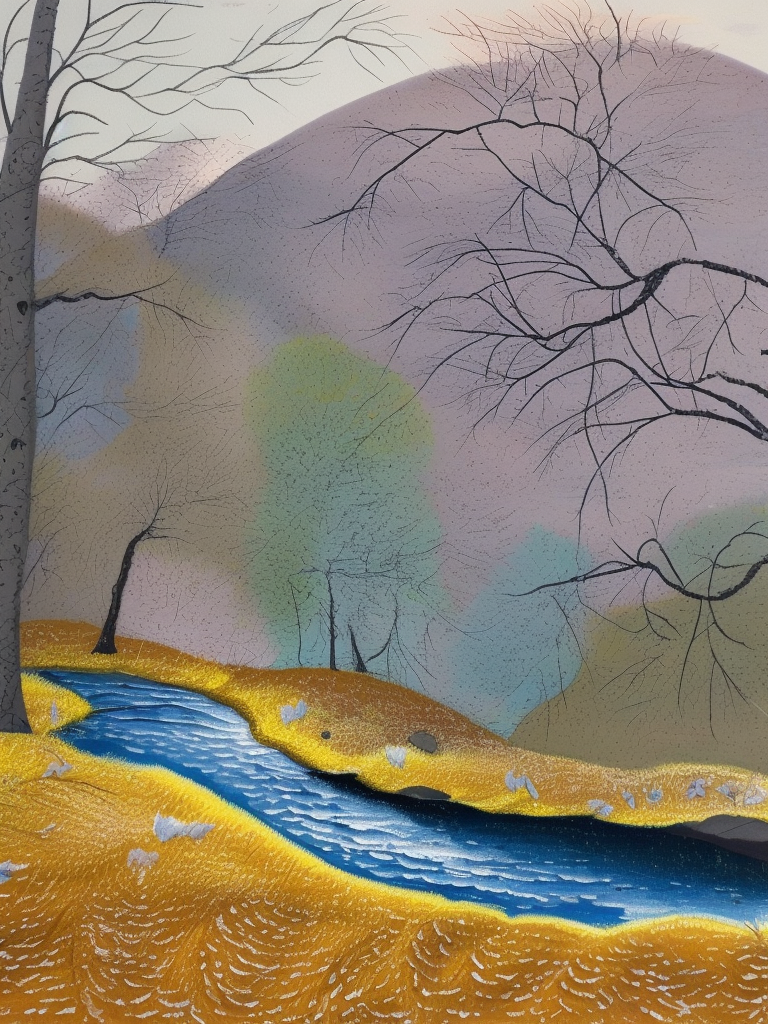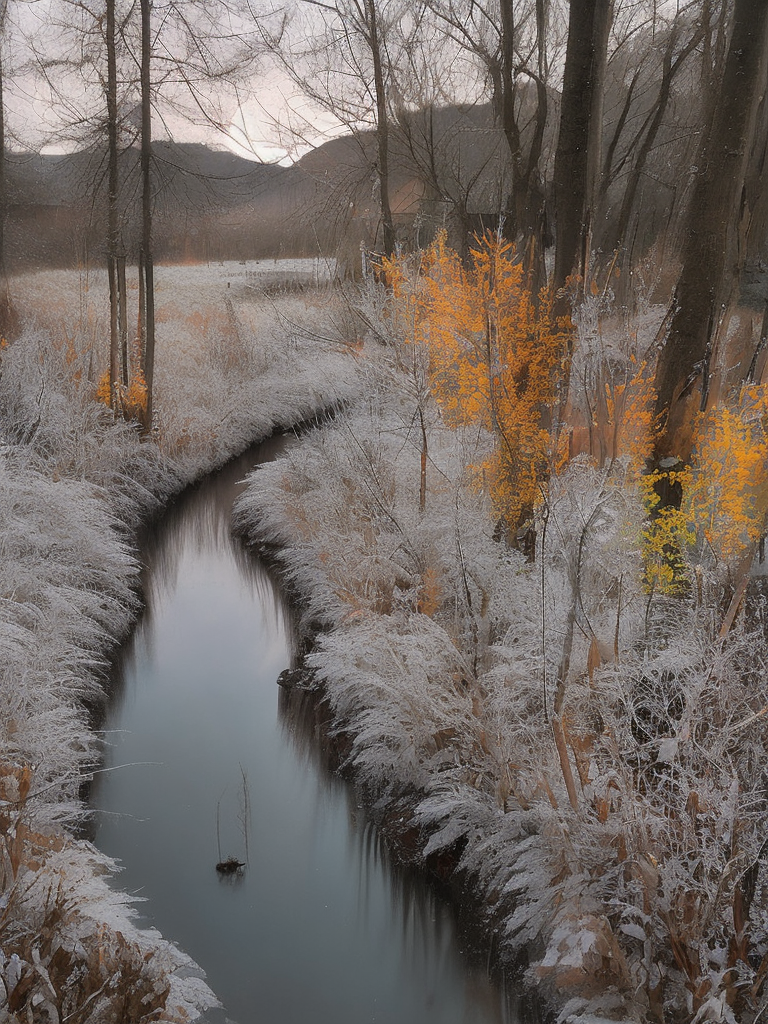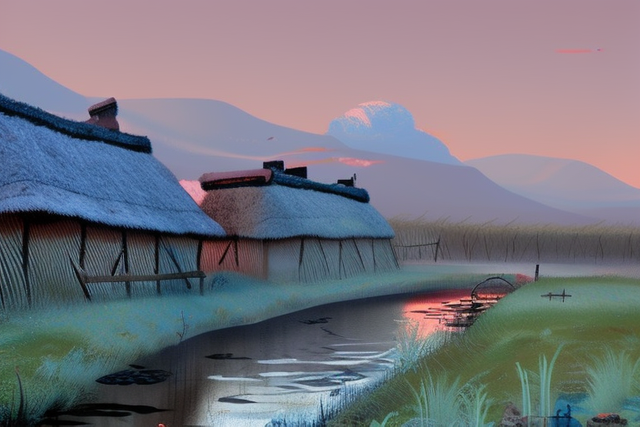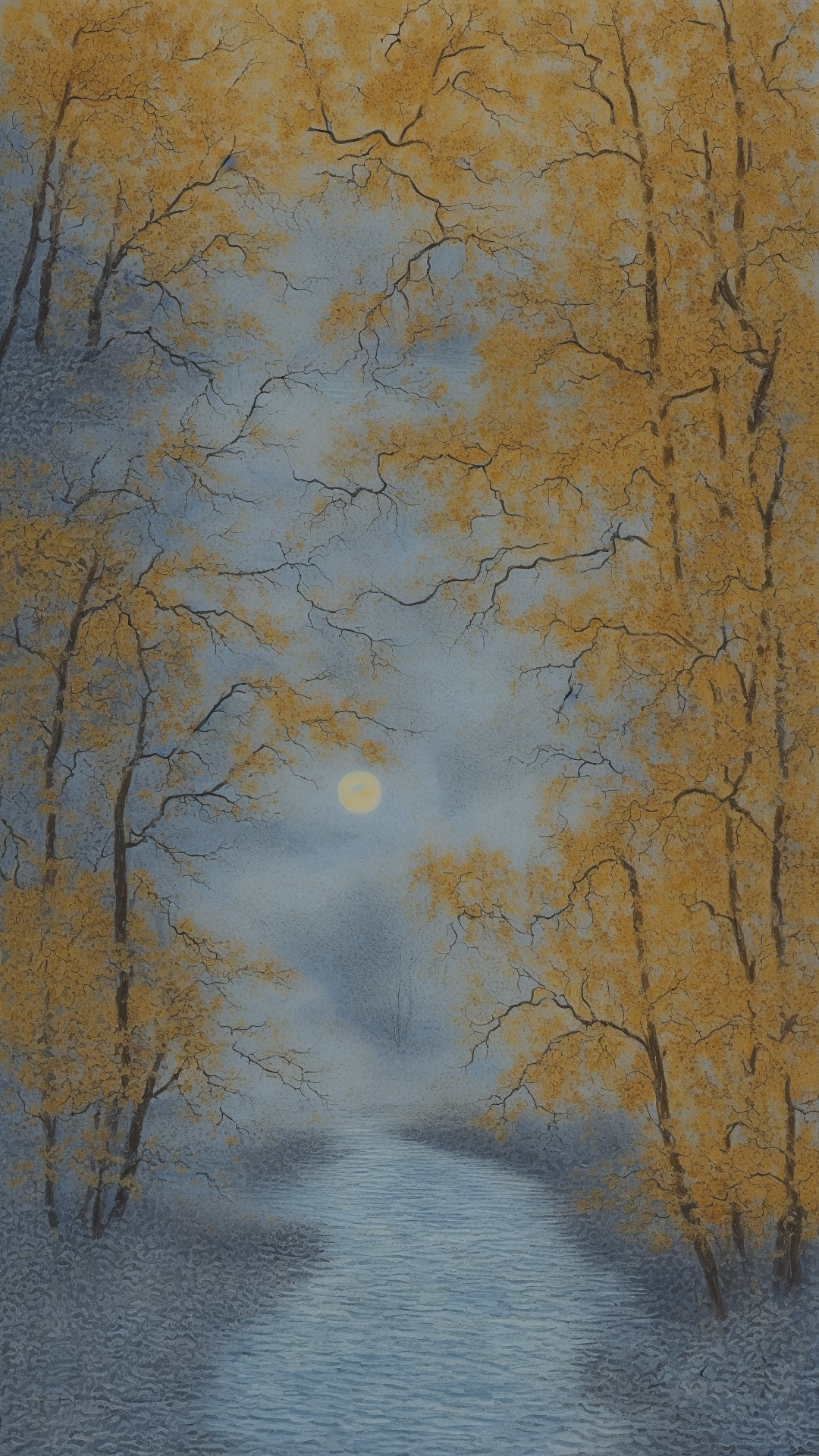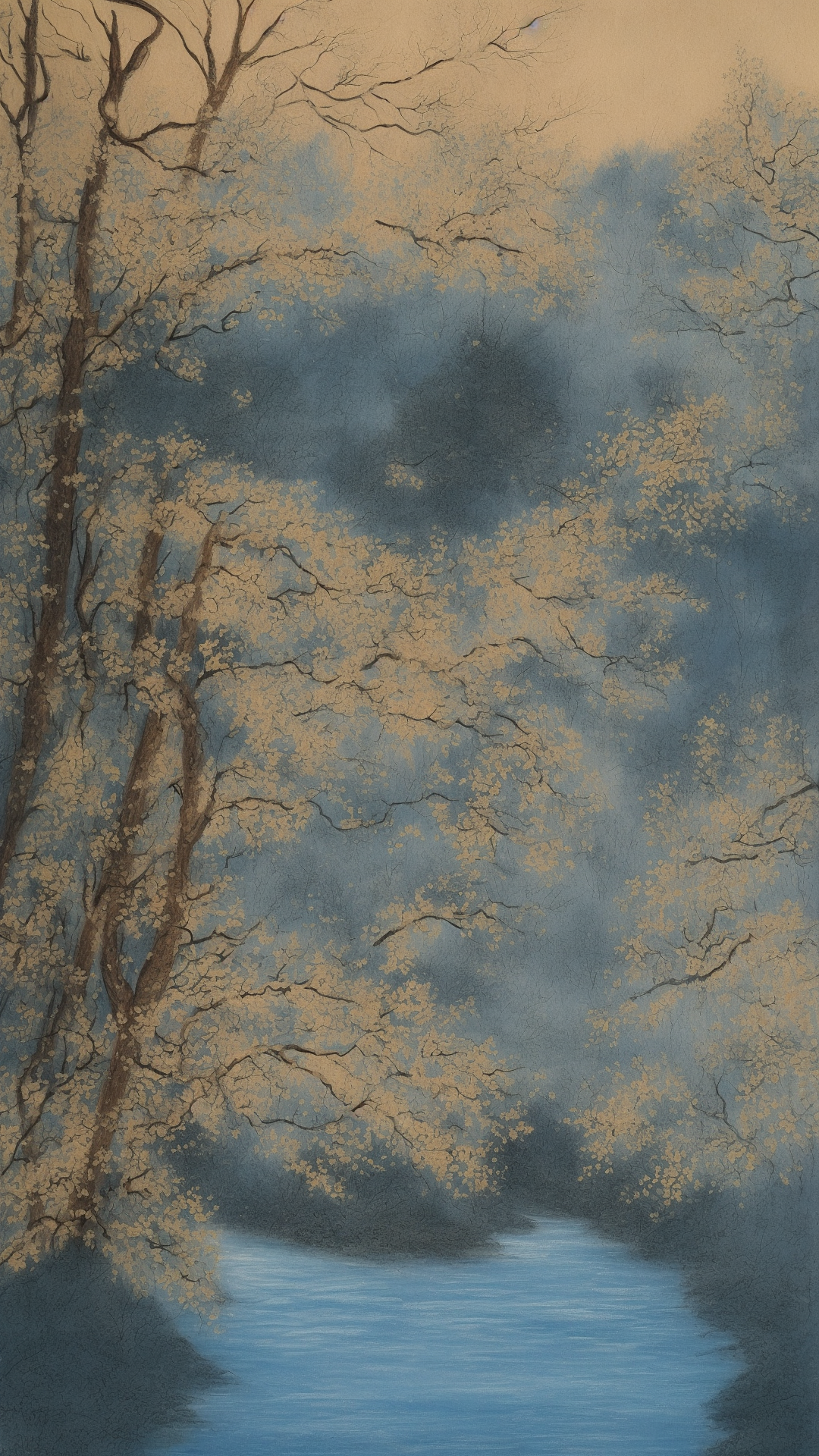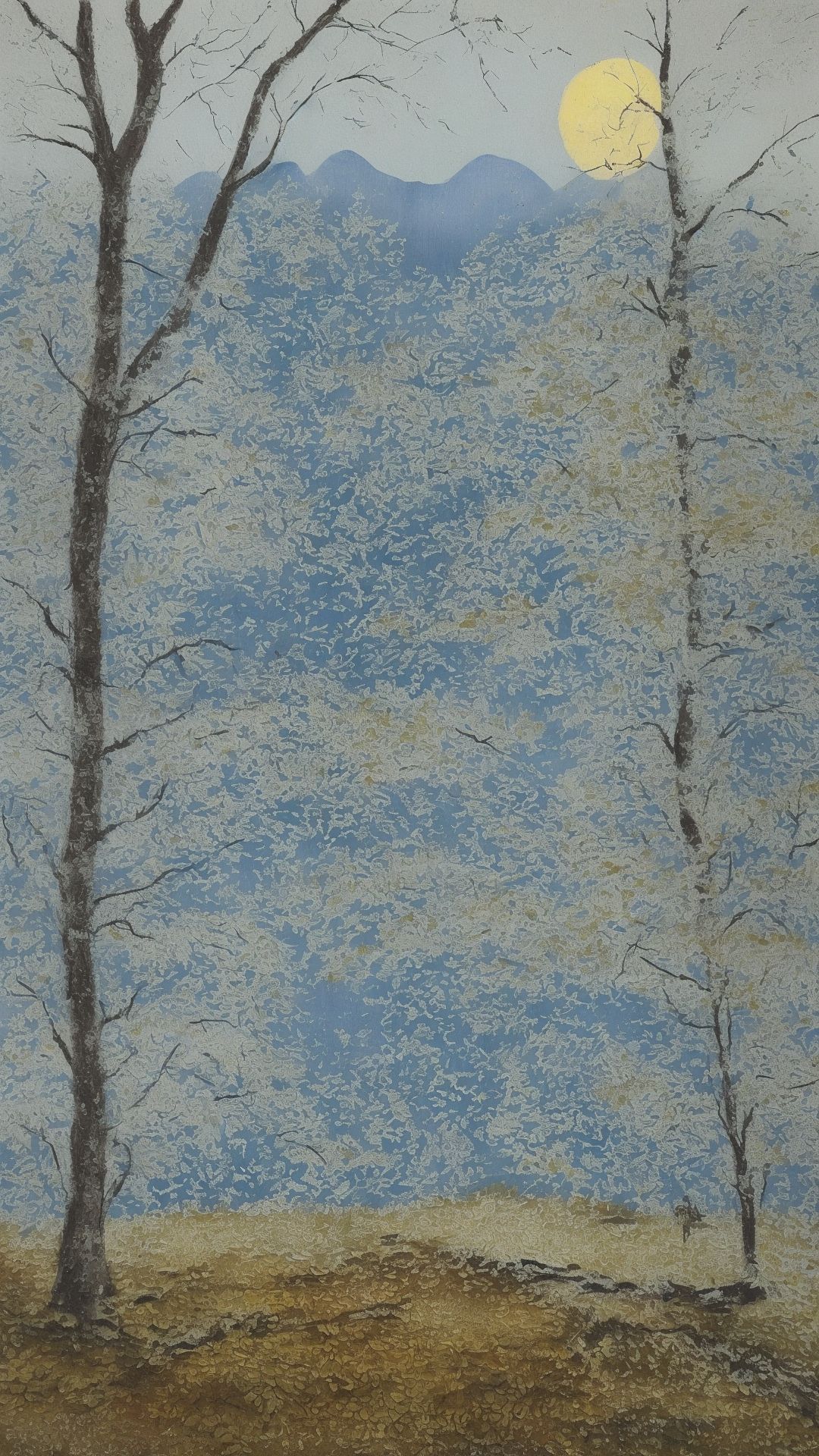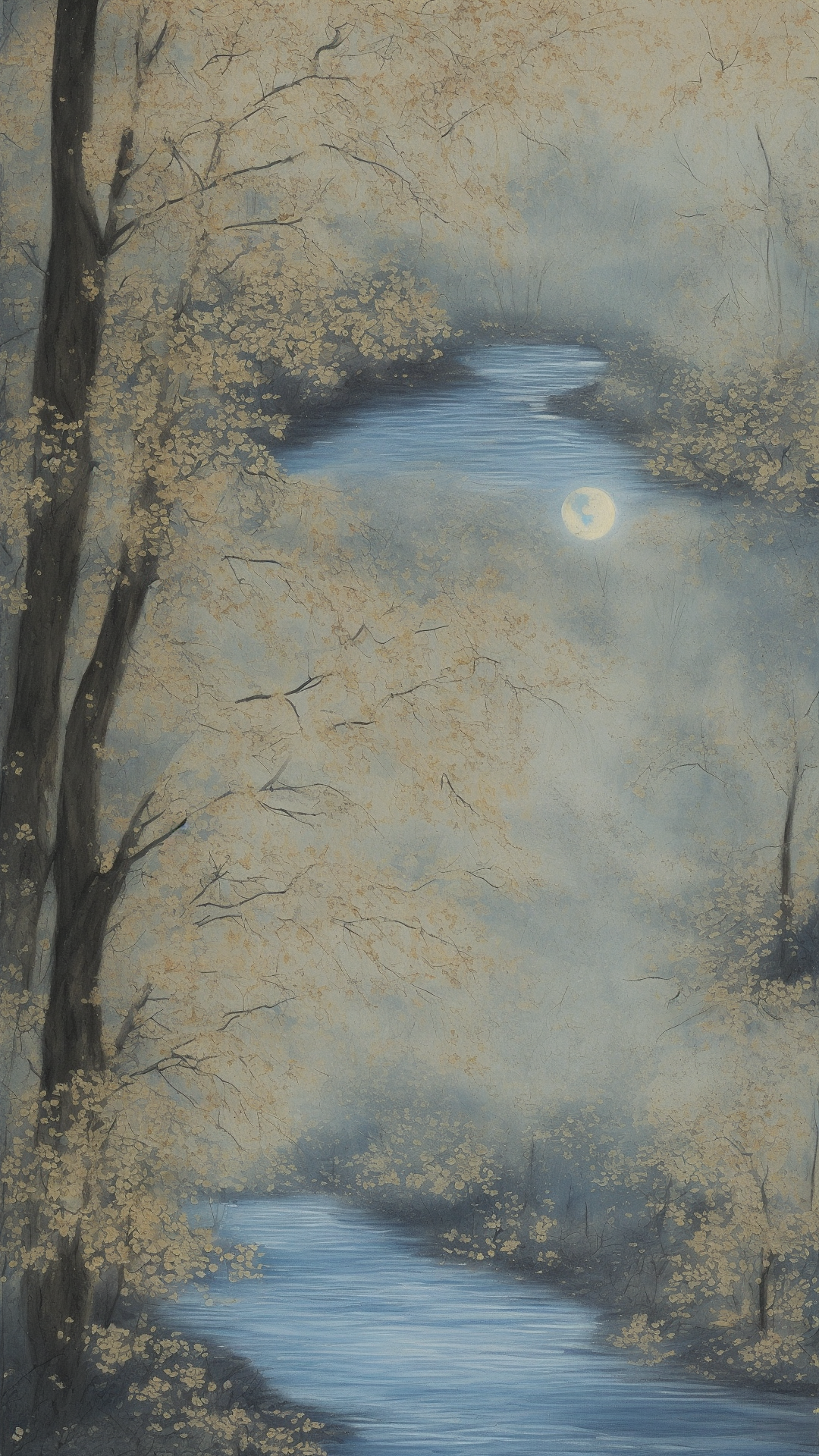 鸡声茅店月,人迹板桥霜
你喜欢哪一幅?
Like my work?
Don't forget to support or like, so I know you are with me..