Time has come for the Stride airdrop update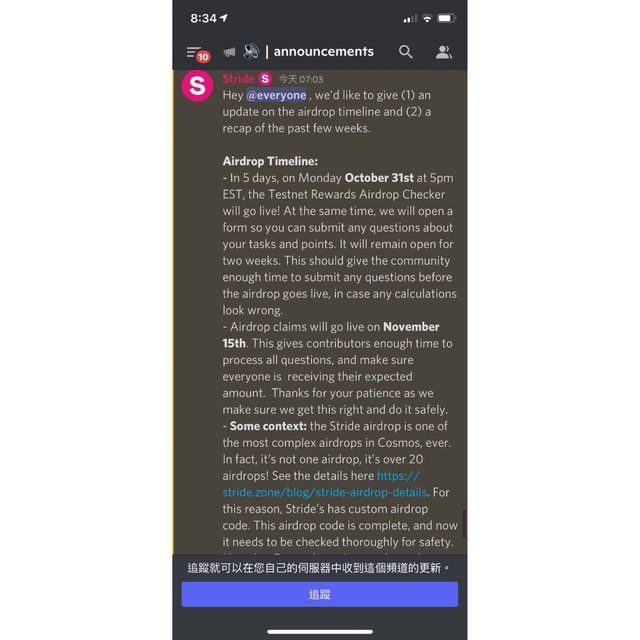 After having a week of holiday from the market, I am much relaxing now as I hardly check the tokens price then they can't affect my emotion, I have read 2 books during this week. But I still pay some attention to my wallet to make sure my tokens are still there but don't check for the price of the token.
This morning I notice that there's some update on the Stride airdrop, to be honest, I am not really look forward to this airdrop as I don't expect I am eligible for this, no expectation, no disappointment, right?
But of course, I won't give up my right to claim this airdrop, now I only have to keep my eyes on the airdrop details and let see when can I claim and swap for the Stride token.
Sounds the market is still very weak, and I planned to return to the market in the next few weeks, hopefully I will have chance to buy some tokens at low or sell some stake reward at high.
Like my work?
Don't forget to support or like, so I know you are with me..