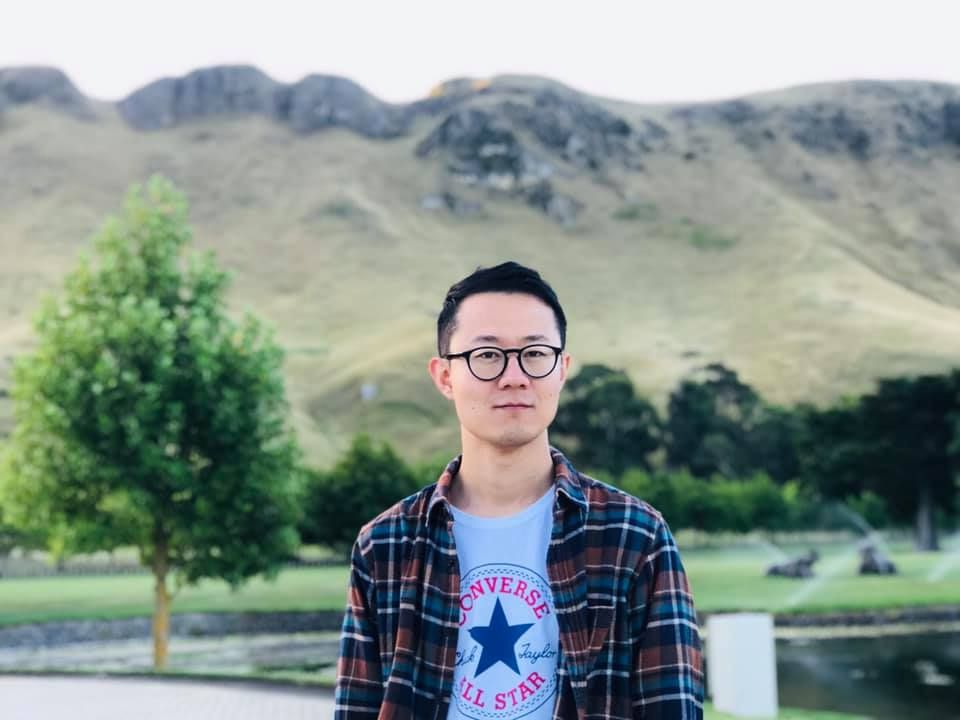 新西兰奥克兰大学教育与社会工作学院博士生,研究中国同性恋教师的职场经历。https://www.linkedin.com/in/le-cui-a95099153/
Teacher reveals high price of coming out as gay in China
Cui Le suffered the consequences of raising LGBT issues in the classroom at his Guangdong university
His research since moving to New Zealand has confirmed that his experience is not uncommon among gay teachers in mainland China
https://www.scmp.com/news/china/society/article/3086491/teacher-reveals-high-price-coming-out-gay-china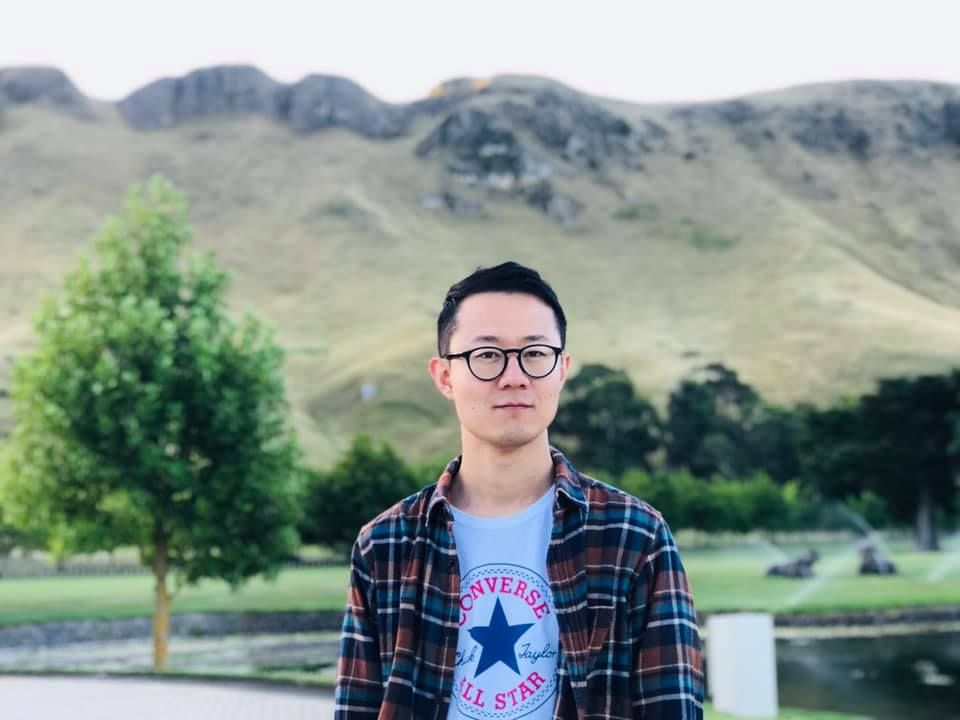 When he came out as gay, teacher Cui Le made local news headlines and was subject to censorship and surveillance by his university in southern China. It took years – and a move to New Zealand – before he felt ready to tell his story.
Cui was working as a linguistics lecturer at the Guangdong University of Foreign Studies in the southern Chinese province of Guangzhou when he publicly identified as gay in 2015.
In August of that year a student named Qiubai, at Sun Yat-sen University, sued the Chinese education ministry over textbooks which described homosexuality as a "disease". The school counsellor informed Qiubai's parents of her sexuality and they, in turn, took her to the hospital for an examination.
Cui, along with the rest of the country's LGBT community, was outraged. Until that moment he had remained silent, fearful that being gay could pose an obstacle to his career development. He said that whenever his colleagues had tried to set him up on dates he would say he was too busy or that his heart belonged to academia.
But as he watched Qiubai's struggle unfold he saw hardly any teachers standing up for her, because it meant taking the political risk of going against the government's official line on the issue.
"So I did. I came out of the closet and openly expressed support for her. I hoped it would break the stereotype and stigmatisation around LGBT," Cui said.
For a few weeks after coming out, there was no sense of any imminent danger. Cui invited activists and NGOs to give lectures on language, gender and sexuality.
"I wanted to train my students to be critical of mainstream culture and social norms on gender and sexuality, be more sensitive in speech, and provide support for identities that have long been rejected or invisible," he said.
His students loved it. Many told him they had gained a better understanding of feminism and sexuality as a result.
One student wrote: "Thank you for enlightening me on gender diversity, so that I am no longer an ignorant soul."
But the university, like a well-oiled machine, soon launched an investigation. A colleague took him aside and privately revealed that, during a meeting, the school secretary had bawled: "A teacher talked about gays in class!"
Two vice-deans approached Cui about his support for LGBT issues. "Most people don't accept homosexuality and the topic is highly sensitive. It definitely cannot enter the classroom," one said. "If you talk about homosexuality, others might think ill of our university," the other said. "Imagine a bottle of fine wine. One mouse dropping falls inside and the whole bottle is instantly ruined."
Cui was forced to give a written guarantee that he would never again talk about homosexuality in class, nor cooperate with NGOs. He was also penalised financially for "inviting outsiders to lecture" – despite the school having no such policy at the time – with a reduced bonus, and the punishment went on his permanent record. The university did not respond to a request for comment.
Cui struggled on at the university until 2017 before finally quitting to pursue a PhD at the University of Auckland in New Zealand, where he now lives. It was not until this year's International Day Against Homophobia, Transphobia and Biphobia, on May 17, that he finally shared his experience.
The response on the mainland, even after all these years, was immediate. Media reports and discussions of his account on social media platform WeChat were instantly censored.
When Cui first moved to Guangzhou in 2013 he found a flourishing civic society which included LGBT activism. But that window started to close soon after his arrival. Activists were oppressed by the authorities, their speech restricted, and some NGOs closed down.
His own punishment for speaking out showed the strengthening of "heteronormativity" in China's institutes of higher education, Cui said.
"China's administrative system is an important tool for the government to ensure stability and higher education institutes are an important link. It's convenient for them to use administrative means to oppress identities and behaviours that are not in line with the mainstream," he said.
The discrimination was more obvious against individuals with university or government jobs. Over the past two years, as part of a research project, Cui has spoken to 40 gay teachers about their experiences and discovered that his own story was not uncommon. Each of them had made sacrifices to survive.
One teacher Cui interviewed, from southern China, had been popular among his students for his lectures on homosexuality. When the school authorities demanded he abandon the subject and join the Communist Party, the teacher decided the best way to "stay safe" was to go straight.
He entered into a fake marriage with a lesbian friend, to provide a shield which allowed him to continue teaching and researching about homosexuality. "It's a shame I can't talk about homosexuality as a gay man. I can only talk about it as an outsider," he told Cui.
Cui's research revealed teachers in China often find "natural" ways to hint at their support for LGBT issues. Computer science teachers, for example, would talk about Alan Turing, a computing pioneer who was condemned for his homosexuality. Art and design teachers would include famous gay artists, or analyse gay themes, in their coursework.
I have lived through oppression, pain and indifference. I know how important it is to voice your support.
Cui Le, teacher
Still, they faced immense pressure, fearing that explicit LGBT support might avert their students. Some teachers reported that they faced surveillance and censorship, with their lessons recorded on camera, or that school officials would sit in during their lessons.
Back in 2015, Cui said he had felt the same pressure. His punishment by the university became a scar of shame and pain to him. The school kept an eye on him, his papers were censored, and Cui – filled with anxiety and feeling powerless – also started self-censoring.
But these unpleasant experiences made him more determined to devote himself to research and activism on gender and sexuality. And, when he started his new life in New Zealand, he found the circumstances completely different. Cui was invited to be a "rainbow representative" on his new school's equity committee.
In February 2018, for the first time in his life, he took part in a gay parade. His phalanx was led by a school director and his dean, both openly gay. Together, they held up a banner which read "supporting a safe, inclusive environment for LGBTI students and staff".
For years, Cui had wanted to talk about being punished for being gay. While in Guangzhou, he feared repercussions. He did not want to be a "troublesome gay teacher" or a flamboyant news item. Cui said he also feared victim-blaming, of being publicly reprimanded for coming out too soon.
Cui said his decision to finally speak out this year was directly motivated by Li Wenliang, the whistle-blower doctor who died of Covid-19 in Wuhan soon after he was reprimanded for raising the alert of a Sars-like illness in the central Chinese city.
Cui said he felt empathy for Li, as they had shared an experience of censorship in the name of maintaining stability.
"I have lived through oppression, pain and indifference. I know how important it is to voice your support," he said.
"I will never regret coming out of the closet to support Qiubai. That was the beginning of everything I experienced."