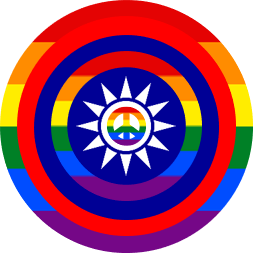 中华和平革命党(CPRP)Chinese Peaceful Revolutionary Party,2021年9月8日在中华民国大陆沦陷区江苏省成立,本党主张用和平非暴力与不合作的各种革命手段进行反共复国和平民主革命,党员主席:高艺。Party Chairman:Gao Yi 党员申请[email protected] https://twitter.com/CPRP_Official
中华和平革命党坚定支持并热烈欢迎乌克兰加入欧盟的声明 Statement of the Chinese Peaceful Revolutionary Party firmly supporting and warmly welcoming Ukraine's accession to the European Union
中华和平革命党,党员主席:高艺。 Chinese Peaceful Revolutionary Party,Party Chairman:Gao Yi
我们坚定地支持并热烈地欢迎乌克兰加入欧盟大家庭!伟大的乌克兰人民在抗击俄罗斯侵略者的过程中表现出的英勇、无畏的反法西斯精神和对自由民主价值观持久而坚定的支持,赢得了全世界的尊重!
乌克兰在这样严酷的战争环境中加入欧盟,这将是一个伟大的历史时刻。这个伟大的历史时刻将见证人类即使是在独裁者非法战争的侵略和恐怖核武器的威胁之下,也会义无反顾的选择民主与自由的价值观,
即使是受到专制者残酷无情的战争蹂躏,也无法阻止热爱自由的人民冲破专制独裁的枷锁,选择并走向民主与现代化文明!热爱自由民主的人民,一定会取得最后的胜利!乌克兰!伟大的乌克兰!向全人类做出了示范!此刻,我们都是乌克兰人!
我们热爱自由、民主的心灵全都在一起!每一个支持自由与民主的人们团结起来,胜利最终是属于我们的!历史曾经证明!历史现在证明!历史还将证明!自由万岁!民主万岁!和平万岁!人类的繁荣与发展万岁!
中华和平革命党
党员主席
高艺
2022年2月28日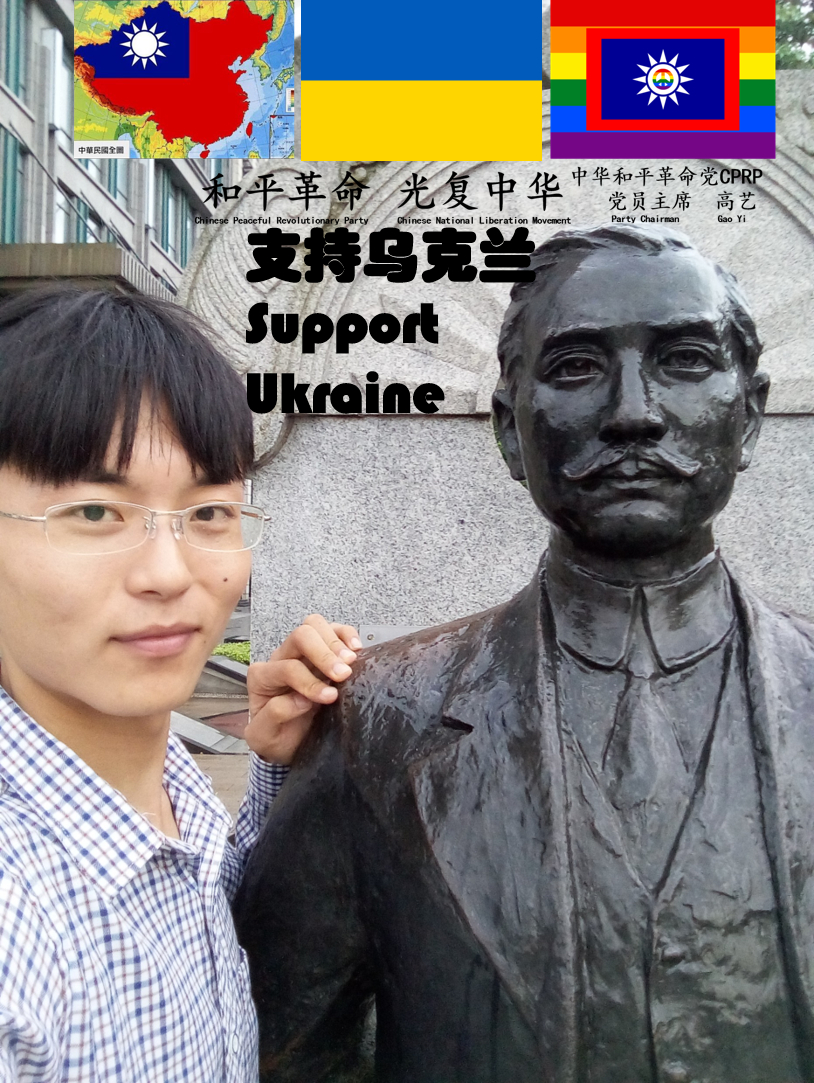 Statement of the Chinese Peaceful Revolutionary Party firmly supporting and warmly welcoming Ukraine's accession to the European Union
We firmly support and warmly welcome Ukraine to the EU family! The great Ukrainian people have earned the respect of the world for their heroic, fearless anti-fascist spirit and their enduring and unwavering support for liberal democratic values in their fight against the Russian aggressors!
Ukraine's accession to the EU in the midst of such harsh war conditions will be a great historical moment. This great moment in history will be a testimony to the fact that mankind, even under the aggression of illegal wars by dictators and the threat of terrorist nuclear weapons, will unhesitatingly choose the values of democracy and freedom.
That even when ravaged by the brutal and merciless wars of despots, freedom-loving peoples cannot be prevented from breaking through the chains of authoritarian dictatorship and choosing and moving towards a democratic and modern civilisation! The people who love freedom and democracy will win the final victory!Ukraine! The great Ukraine! A model for all mankind! At this moment, we are all Ukrainians!
Our freedom-loving, democracy-loving hearts are all together! Everyone who supports freedom and democracy is united, and victory is ours!History has proved it! History proves it now! History will prove it again! Long live freedom! Long live democracy! Long live peace! Long live the prosperity and development of mankind!
Chinese Peaceful Revolutionary Party
Party Chairman
Gao Yi
28th February 2022
Like my work??
Don't forget to support or like, so I know you are with me..