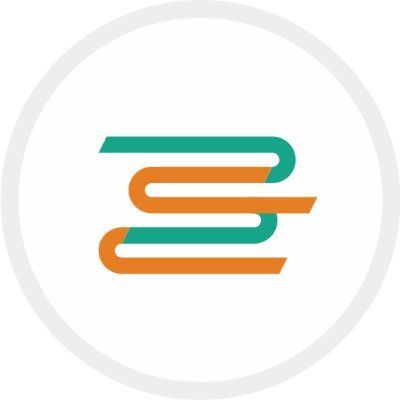 我們是一群來自不同學系的香港大學生。我們成立《清議》,旨在透過各電子平台定期分享我們對公共議題的觀察,涵蓋政治學、公共政策、外交、歷史、文化、法理學、經濟等範疇。以理性對話促進知識交流,重構價值,回應時代的訴求。 💡 Telegram 頻道:https://t.me/civilcritique
CivCrit China | How Coronavirus Transformed National Governance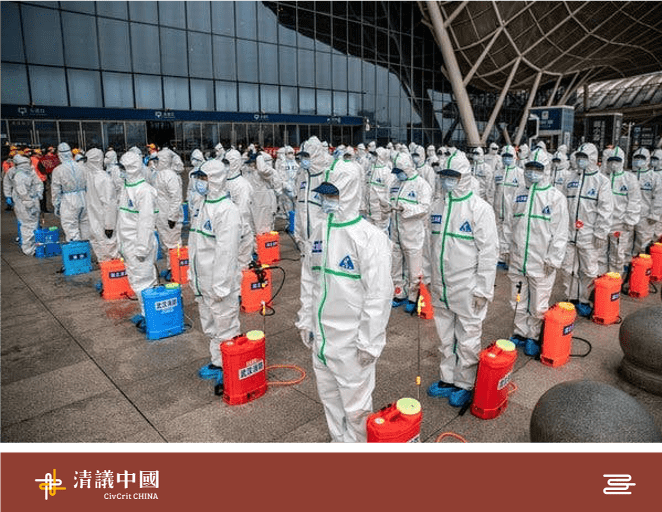 (中文翻譯版本會在下星期刊登)
By Andrew Walker
The coronavirus, first starting in Wuhan, China has morphed into a global pandemics that exposed the strained health care system in many nations, brought the economy into a standstill and laid bare the lack of coordinated response to arrest its unfettered spread. The on-going containment measures are bound to change many aspects including health awareness and lifestyles. With the virus evolving from a national crisis to a global disaster, national governance are being fundamentally transformed.
Coronavirus and China: The Shattering of Chinese Dream
The coronavirus was detected back in November 2019 in Wuhan. However, China's authoritarian, top-down governing structure without a robust feedback system essentially resulted in the information not being relayed appropriately to the higher authority for further measures. Five weeks of inaction had passed before the government first enacted a city-wide lockdown to curb the infection. The death of Li Wenliang, the doctor who was reprimanded for exposing the coronavirus to the public serves as an epitome of the inflexible political culture in China, one where bad news is suppressed for stability. A groundswell of dissatisfaction within the Chinese society soon ensued, and there have since been renewed calls for openness and transparency. As the pandemic exploded into every corner within the Chinese border with the number of the infected rising exponentially, a "Chernobyl" event appeared to be in the making, breaking social fabrics and threatening the Communist Party's iron grip on the state. After all, the pandemic could not have come at a worse time as China was maneuvering through a challenging international landscape and facing backlashes due to its mercantilist trade practices and efforts to expand its influence overseas. For the Chinese who were already bruised by the unfavorable US-China trade outcome, the government's inability to address the issue was a pill hard to swallow.
Pessimistic as it might be, this is only the first half of the story.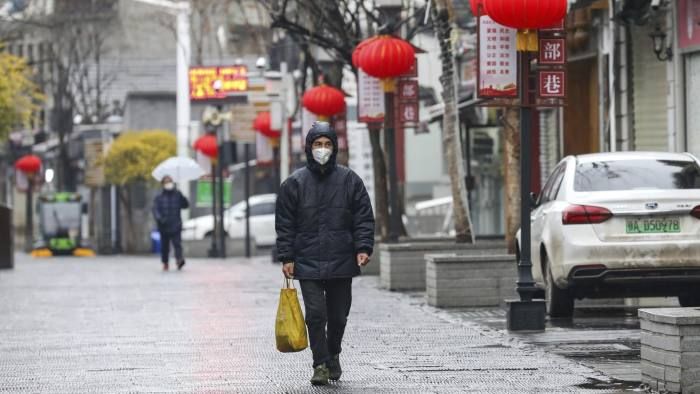 Rethinking Governance: Wartime Government, Wartime Mobilization
As the virus was spiraling out of control, the Chinese government, having realized the gravity of the situation, adopted a radical and experimental approach to contain the virus – a total lockdown involving 57 million residents in Hubei, a province in China. Major transportation were shut down, all residents were barred from leaving their houses and police patrolled the streets to ensure strict compliance. The new year holiday was extended to minimize mobility and regular temperature screening was mandated in many cities. This effectively constricted the economy and halted daily life in the Hubei region, incurring grave economic and social costs.
Debates regarding the necessity, scale and ruthlessness of the lockdown have been intense, and some drastic measures put in place have been questioned by health experts including Chen Xi, an assistant professor at the Yale School of Public Health who contends that public awareness and social distancing are better tools for containment. After all, Taiwan's , Singapore's and Hong Kong's governments have achieved initial success in preventing a communal coronavirus spread based on robust social distancing measures, strong community response and effective public health awareness campaigns. Had China been successful in implementing these mitigation measures, China could have averted the fate of a life-disrupting lockdown. However, such mitigation measures are predicated on four fundamental components – bottom-up social coordination, rigorous testing, active tracing and time, all of which China lacked at the height of the coronavirus spread.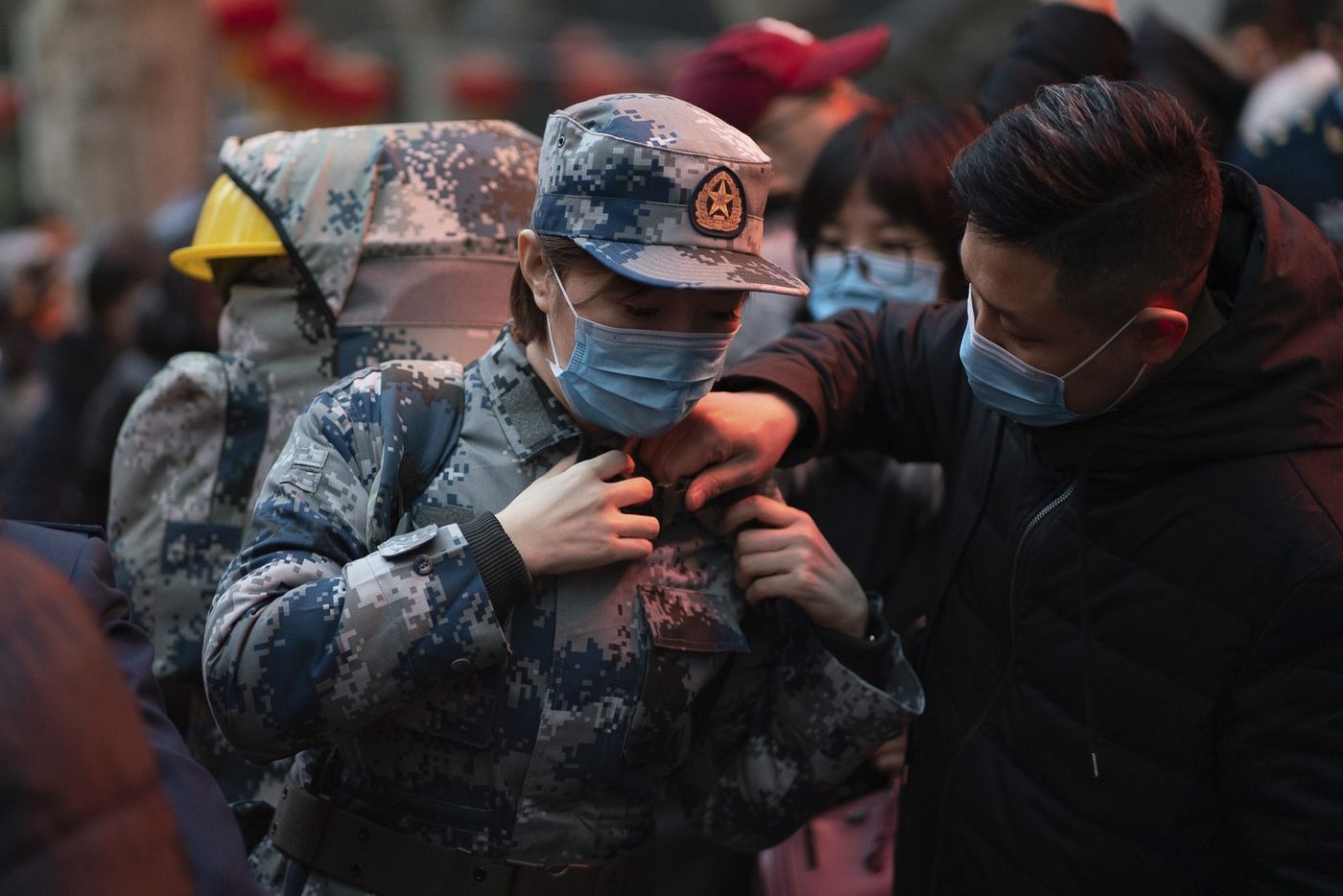 Besides, the Chinese government with its high-handed but effective governing structure was successful in concentrating and mobilizing its available resources in the race against time to break the chain of the coronavirus infection. Two makeshift hospitals – Huoshenhan and Leishenshan spanning more than 25,000 square meters were completed in over a week in Wuhan to facilitate the quarantine process. The mask supplies in China were boasted tenfold through the government's wartime mobilization efforts that involved state-owned enterprises and other Chinese companies in the production. When Wuhan faced an acute shortage of medical staffs to take care of the infected patients, China pooled its best human resources and sent them to the front-line. On January 25, the first medical team from Shanghai arrived; by February 13, more than 20,000 medical staffs were stationed in Wuhan to fight the coronavirus. This not only displays China's impeccable mobilization speed but also its ability to bypass bureaucratic procedures and bring in the best resources to fight the coronavirus.
By the end February, the government had managed to "flatten" the coronavirus curve in Wuhan, the epicenter of the coronavirus. The draconian approach of lockdown and quarantines appeared vindicated as the situation was brought under control in the span of over a month. Doubts about the government have given way to compliments about China's model in containing the coronavirus. The moment marked a turning point in China's international standing, previously weakened by its attempts to conceal and understate the outbreak. With its standing having hit a nadir, China was quick to seize the opportunity to rewrite the narratives about the pandemics, seeking to position itself as a force in spearheading the world's containment efforts and promote its effective governance and mobilization capability. The Foreign Ministry representative, Zhao Lijian commented that China's signature strength, efficiency and speed in the fight have been widely acclaimed. In fact, China's astonishing mobilization efforts can be attributed to the government's ability to deploy its extensive state mechanism in ensuring that the society, public and private sectors comply by its rule.
Chinese Narrative versus State Capacity
The Chinese narrative has since gained traction as the rest of the world is gravitating towards an uncontrolled outbreak. The debates on national governance, state capacity and containment approaches have been particularly pronounced. Positioning China's success as a non-liberal approach as opposed to those of liberal democracies, many have sought to link national governance to the success of curbing the coronavirus, claiming that an authoritarian government with a top-down mechanism and extensive state control could undertake swift and drastic actions to resolve pressing issues. Convincing as it might be, mobilization strength in times of crises is not an exclusive trait of authoritarian governments, but characteristics of wartime governments.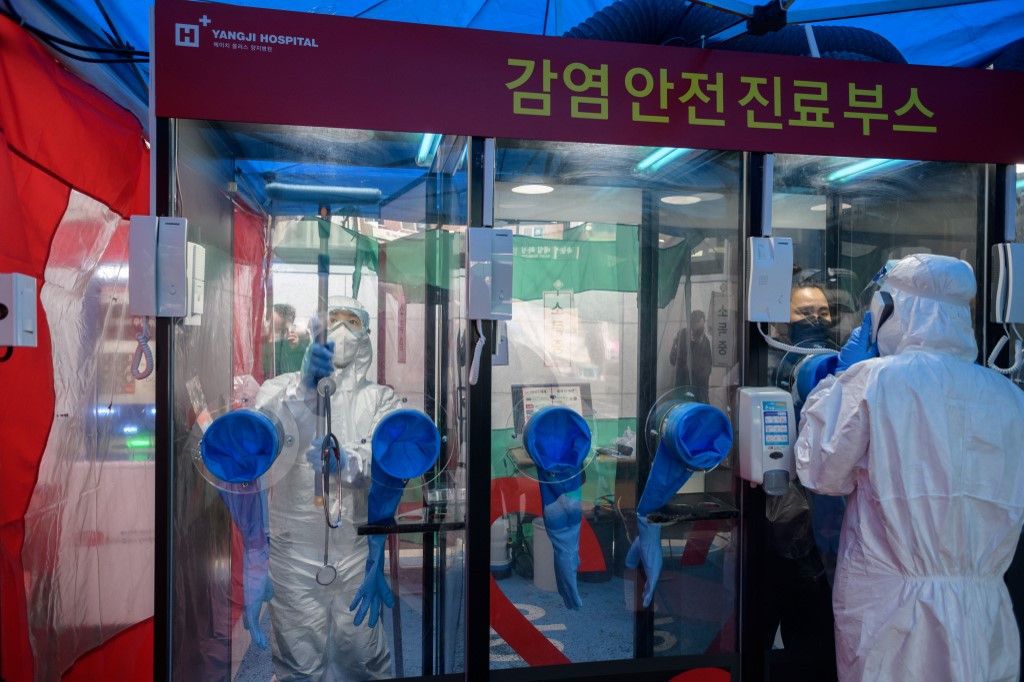 The most essential component of a government's mobilization strength is state capacity, defined as the capability of a state to enforce law, order and constantly modify social behaviors in line with the state's aspirations. While Chinese government demonstrated its state capacity via its encroaching but effective state rule, other governments have achieved similar success with more coordinated, softer and less disrupting approaches. Hong Kong's and Singapore's governments have been associated with robust state capacity as both governments were successful in mobilizing their citizens to prepare for the outbreak – voluntary mask wearing, hygienic practices and social distancing through education and campaigns without having to resort to draconian rules mandating such behaviors. South Korea, on the other hand demonstrated its superior coordination strength in active tracing, isolation and treatments and a strong emphasis on transparency, leading to public trust and cooperation in battling the outbreak. With sufficient and advanced testing kits, South Korea encouraged suspected candidates to come forward via its free testing program and has since tested more cases per capita than any other countries and flattened the coronavirus line in slightly over a week.
All these governments, each successful in dealing with the coronavirus offer different insights into their mobilization strength, state capacity and how they deploy available means to constantly modify social behavior in the face of the coronavirus. Mobilization strength is not correlated to governing models, but instead depends on state capacity and how a government behaves in a wartime and emergency situation. Some countries including China developed their state capacity through its control on the economy and rule enforcement, and hence, the ability to concentrate and mobilize resources becomes their distinctive feature. While China is superior in this aspect, it lacks the institutions including the ones to project soft power and influence to nudge the society to conform to new norms. One would not imagine that the Chinese convinced by their politicians or through health campaigns would voluntarily put on masks during an outbreak without regulations applied due to a lack of relevant machinery to drive change. Hong Kong, on the other hand spent considerable resources and time in transforming the society since the SARS outbreak into an entity that takes significant and voluntary precaution against outbreaks, for example, the practice of hand washing and mask wearing.
Moving Forward
While governments across the world scramble for a cohesive strategy against the coronavirus, they should be mindful not to adopt China's model at face value and hastily implement a Chinese-style lockdown. China's coronavirus containment strategy worked because it is complemented by its unique state capacity. The failure to contain the coronavirus outbreak in many countries is chiefly due to unpreparedness and insufficient state capacity. After all, if a government can convince its people of social distancing, hand washing and mask wearing through institutions and subtle methods, they could "achieve more with less", controlling the outbreak at a fraction of the cost of a complete lockdown.
Follow us on Facebook: https://www.facebook.com/civcrit/