🛫小松機場 壽司 便當🍱 A Sushi lunchbox at 🛫Komatsu Airport could bring you good luck
🛫小松機場 壽司 便當🍱 A Sushi lunchbox at 🛫Komatsu Airport could bring you good luck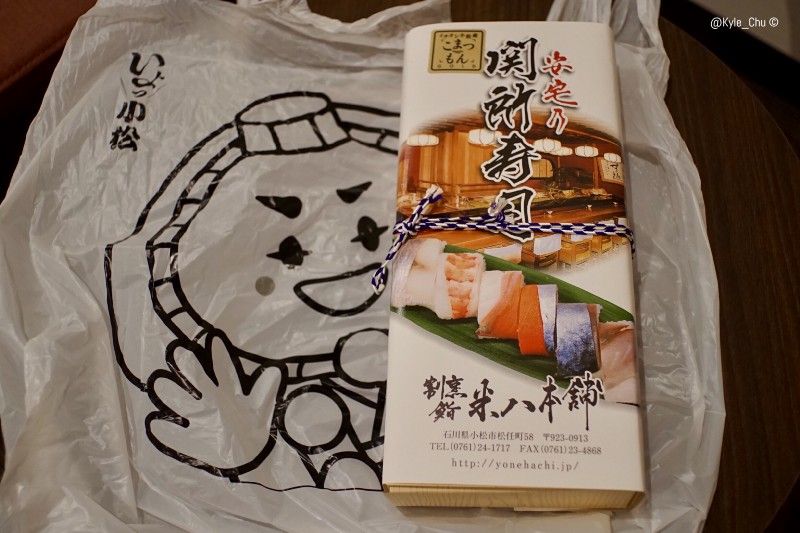 從小松機場,搭巴士到金澤車站,自以為簡單的小事,出了差錯,一看販賣機,不接受萬元面額日幣,一摸口袋,又沒有足夠零錢。
Transferring to Kanazawa by Airport bus is simple. But my careless in Japanese Yen exchanged made me a fool that hold a lot of 10 thousands Yen bills couldn't buy a ticket from a vending machine. The bus ticket vending machine takes small bills yen only.
轉頭看看不遠處開始把行李放上巴士的老婆,你不會希望旅行開始時的小事,擴大成任何漣漪。
I turned to my wife who was putting our luggages on the bus. And you wouldn't want any ripple effects at the point of starting a trip.
轉身跑向入境大廳一樓冷食漬物販賣店,抓起一個賣到只剩最後三個的壽司便當。
I ran into a shop in Komatsu Airport arrivals hall and grabbed a Sushi lunchbox for change. Only 3 left there.
結帳、找錢、買巴士票、跑上車,過了這一關。
I got the change I needed and made the bus to Kanazawa.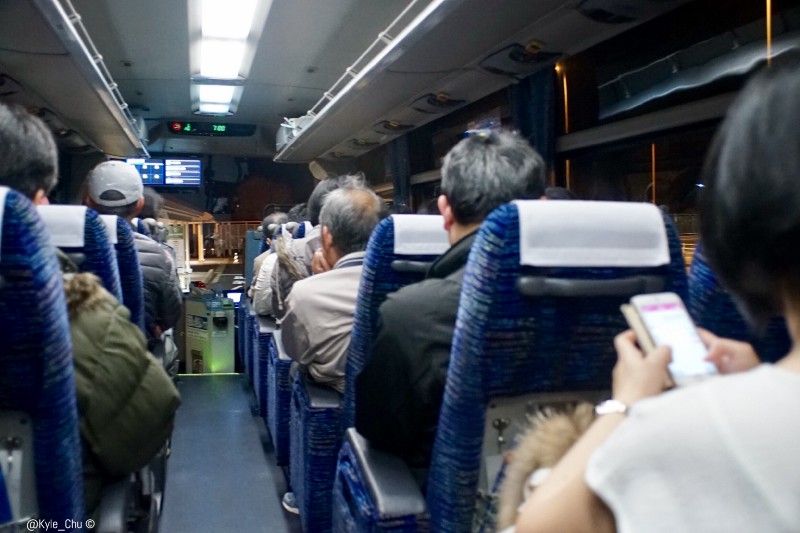 走進旅館前,在便利商店買兩小瓶石川縣產清酒,720日元左右,200元台幣有找。
I bought two small bottles of local sake only USD. 6.50 on the way to our hotel to stay in Kanazawa.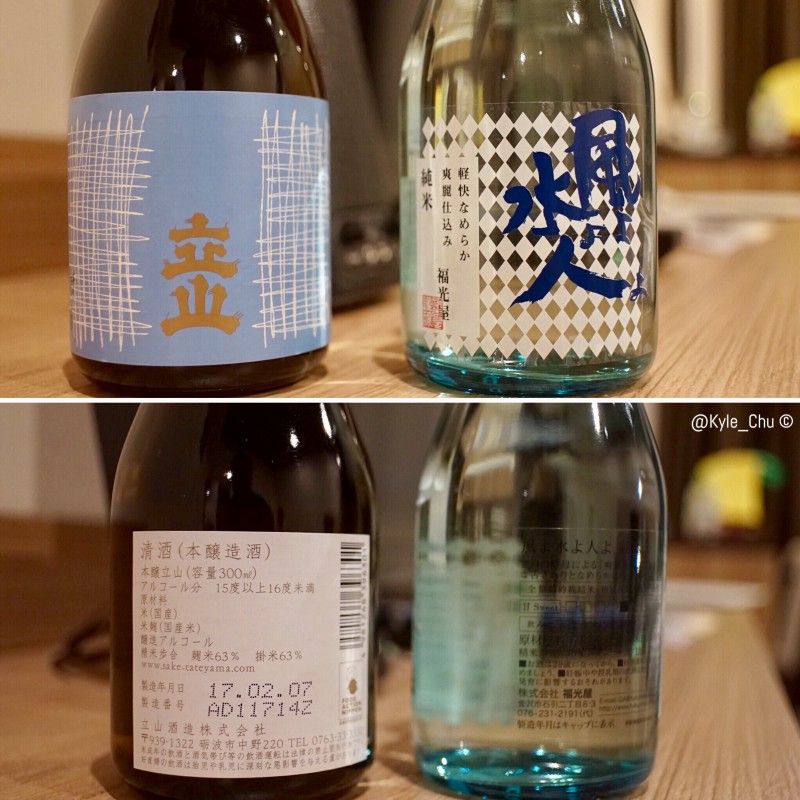 關所壽司,由小松市松任町的米八本舖,八十四年老店製作,一盒有六種鮮魚做的壽司。
The sushi lunchbox was an unexpected surprise made by a Komatsu restaurant called Yonehachi , a 84 years old restaurant.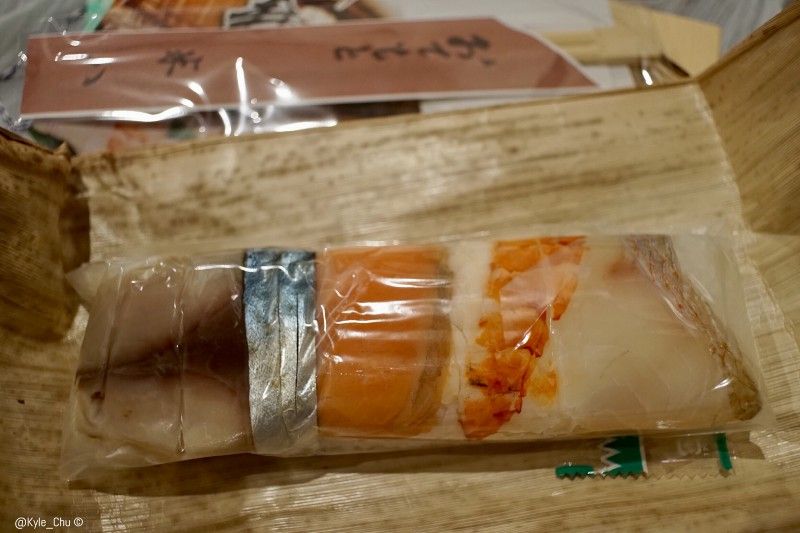 一人三種壽司,配上清淡透甜石川縣產清酒,微熱酒勁送服極微酸的壽司醋飯,完全彌補了飛機餐味不佳的缺憾,也不至於讓人在金澤的第一晚,帶著太多米飯在胃上入眠。
There're sushis made with 6 different seafoods in the lunchbox. It tasted marvelous with the local sake with sweet flavor. And we got a nice sleep with less foods in our stomachs at the first night in Kanazawa.
這一關,拿到寶物,升級了。
You could say I used the amazing item to pass my first game level in this trip.
旅行,永遠有自以為是的粗心,這些粗心造成的意外,讓旅行回味無窮。
There're always careless mistakes in traveling time. But those mistakes could also turned into surprises.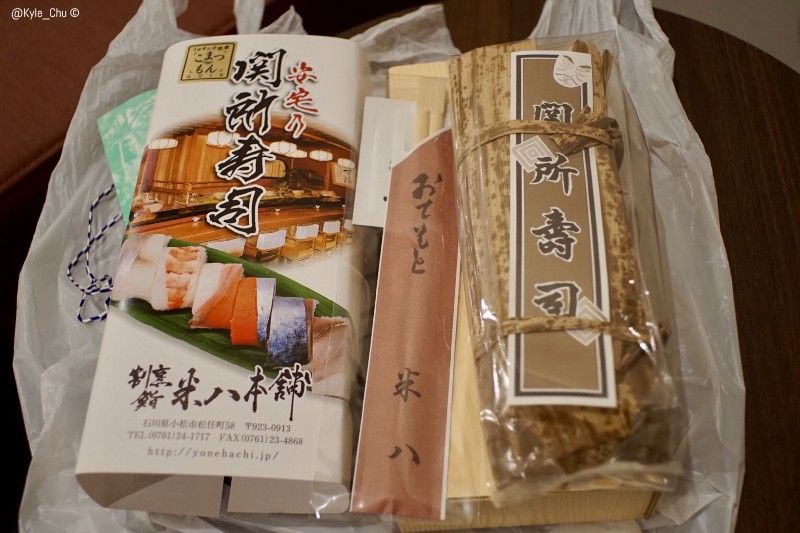 🍱離開🚉金澤站前,別忘笹壽司與能登牛便當 Gotta have a Shibazushi Premium Sushi & a Notoushi Beef bento before you…
在機場為找零買巴士車票買便當,跟準備搭火車前,在日本大型車站選便當準備午飯是兩種完全不同的概念。medium.com
🍱怪物杏鮑菇 台鐵 樹寶寶蔬食 便當 Monster Mushrooms Vegetarian Lunchbox Bento from Taiwan Railway 🚉Taipei…
走到台鐵便當本舖,想換個口味,不要每次都吃滷排骨,隨口跟店員指著一個便當說我要那個滷雞腿,店員愣了一秒:「先生我們沒有滷雞腿喔!」,我指著那個便當說:「那是什麼?」,medium.com
Like my work?
Don't forget to support or like, so I know you are with me..