MP4 GUI,Video conversion clip(FFmpeg GUI)
Introduction to MP4 GUI:
One. Based on: Graphical interface program developed by FFmpeg (enterprise-level multimedia conversion processing project).
two. Support: FFmpeg video (2k-8k), audio, picture, subtitle file conversion, packaging, stitching, editing and other functions.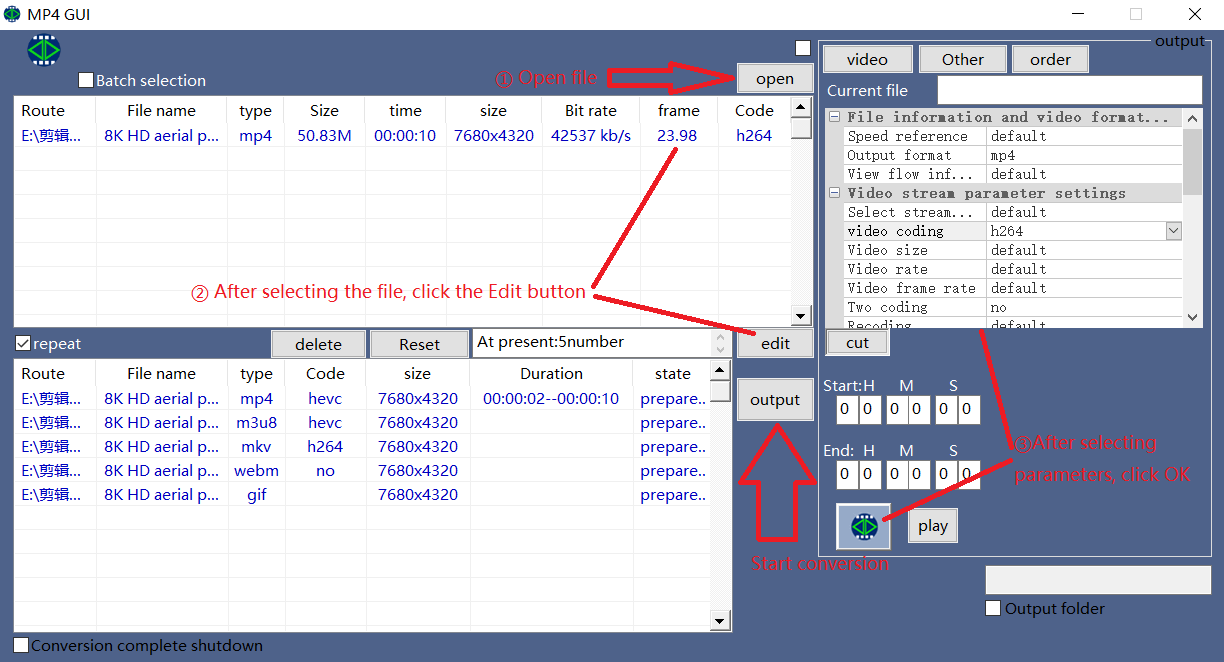 Download address:
Google Drive:
https://drive.google.com/drive/folders/1ZgYQN3z3k9n_YE7h3yljtPY9t__0KBbh
Microsoft OneDrive:
Like my work?
Don't forget to support or like, so I know you are with me..