Still Looking For NFT Cryptos To Buy? Here are our Top 5 Choices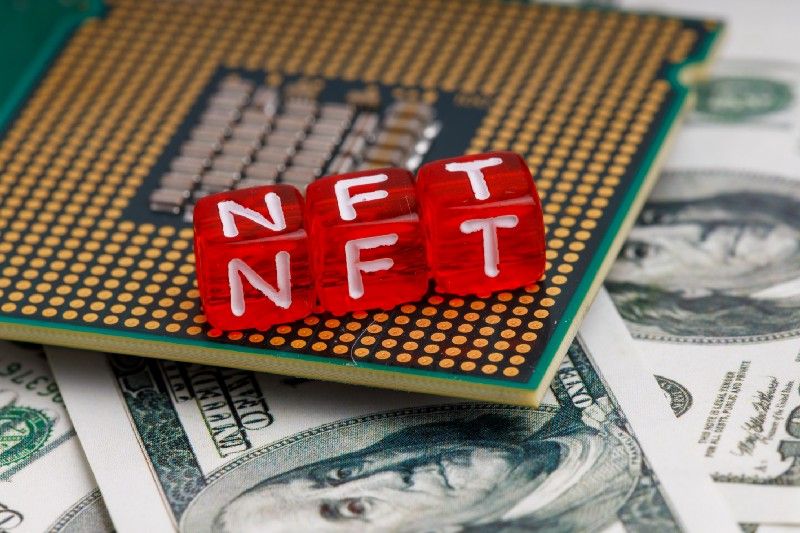 The popularity of non-fungible tokens (NFTs) has skyrocketed in the crypto industry during the last two years. To put it simply, NFTs are digital tokens that can be used to tokenize everything from an image file to music to a tweet. It is "non-fungible" because each token is one-of-a-kind and cannot be swapped for another.
The crypto market currently has a plethora of NFTs for sale, with thousands of new projects being created every day. Because of their popularity, they've been added to practically every major cryptocurrency exchange. BitYard, situated in Singapore, is one such exchange that offers trading services in more than 150 countries. It now lists over 200 cryptocurrencies, including a substantial number of NFT tokens.
For newbies in this field, evaluating NFTs as an investment can be tricky. Fortunately, after due thought and analysis, we've compiled a list of NFTs in which you can invest in 2022. At BitYard, you can get any of the tokens listed below.
Decentraland (MANA)
Decentraland, which was launched in July 2020, has been in the NFT space for quite some time. Users can participate in a decentralized virtual reality developed on top of the Ethereum blockchain using the core Decentraland platform. Decentraland users will be able to purchase and develop virtual land plots, create virtual avatars, and trade in the digital collectibles they generate.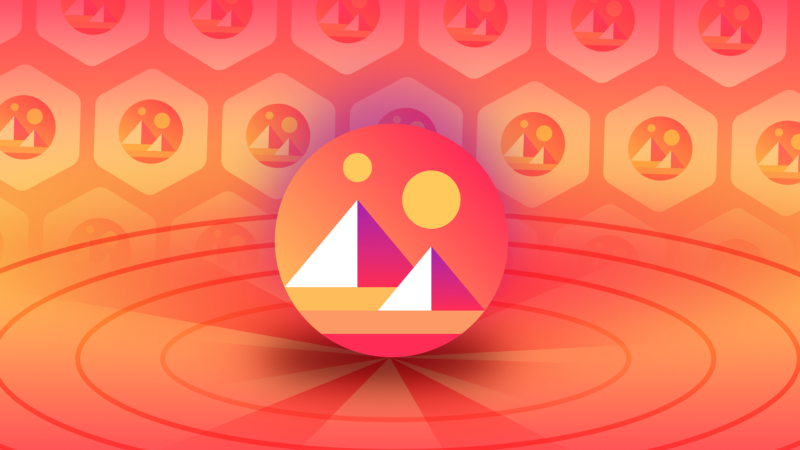 In 2021, the Decentraland platform hosted the sale of land parcels for up to $2.43 million apiece. In the last week of November, Decentraland alone accounted for a total transaction of $15.53 million.
(Buy & Trade MANA Here)
My Neighbour Alice (ALICE)
ALICE (My Neighbour Alice) is a blockchain-based multiplayer building game that combines a fascinating player-driven plot and blockchain-powered features. The plot of the game provides a great opportunity for users to interact socially and express themselves creatively. The primary game is set in Alice's universe, which includes a network of islands on which anyone can buy and develop land plots.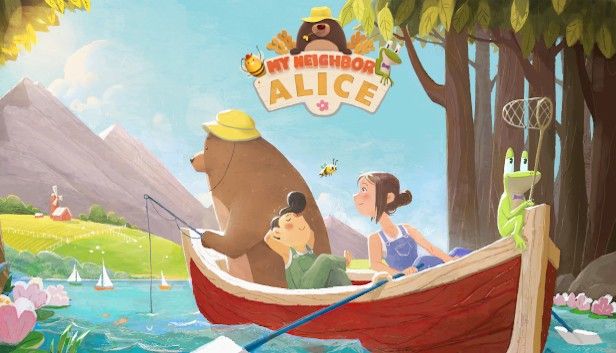 My Neighbour Alice's in-game assets are NFTs, which vary in rarity. There are some limited-edition things available, and there is a set supply of land. Users can build their own objects and select the number of copies that can exist in the project.
(Buy & Trade ALICE Here)
WAX (WAXP)
WAX, or Worldwide Asset eXchange, is a decentralized exchange that serves as a secure and transparent platform for users to trade virtual products tokenized as NFTs. Rare trading cards, collectible artifacts, and virtual assets used in video games are all possible goods. Using its blockchain, WAX's vast network certifies and authenticates digital items. It has quickly grown to become one of the most popular NFT exchanges, with entire collections selling out.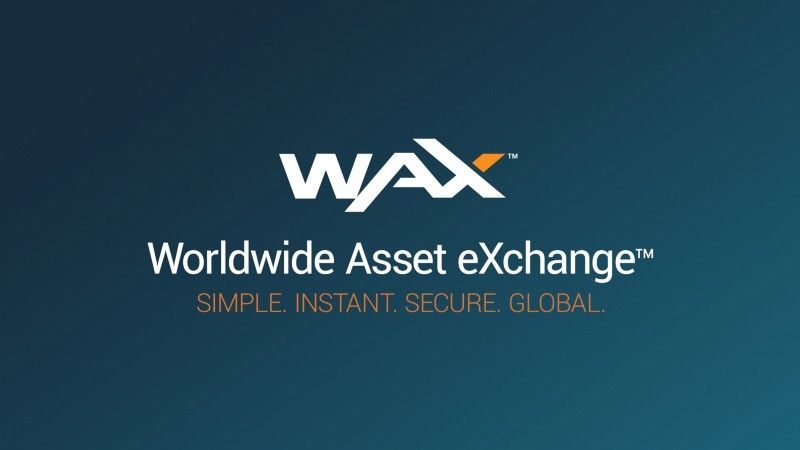 WAXP is the platform's native token. It's an ERC-20 governance token based on Ethereum that needs to be burned in order to become WAXE, an ERC20 utility token.
(Buy & Trade WAXP Here)
Axie Infinity(AXS)
Axie Infinity is a popular blockchain-based game with a highly customizable, open-ended gameplay. Players can gather various digital pets known as Axies, which can then be nurtured, battled, and traded in the game's ever-expanding ecosystem over the year. The game is based on the world-famous Pokemon video game series.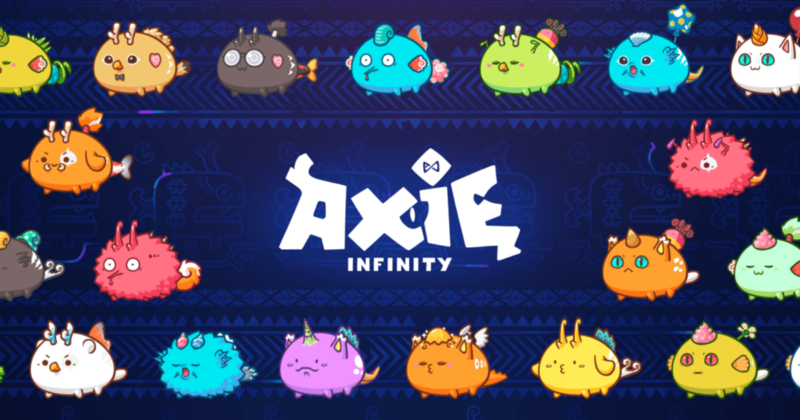 Axie Infinity Shards (AXS) and Smooth Love Potions(SLP) (previously Small Love Potion) are the two main tokens in the Axie Infinity ecosystem. AXS tokens are the ecosystem fund's native governance tokens, which may be used to select how the fund is distributed and spent.
(Buy & Trade AXS Here)
The Sandbox(SAND)
Pixowl announced the Sandbox project in 2011. It's a game-like blockchain-based virtual environment where users may buy, build, and sell digital goods. The idea brings together the best features of non-fungible tokens with decentralized autonomous organizations (DAO). The platform allows users to be both gamers and creators by introducing a "play-to-earn" approach.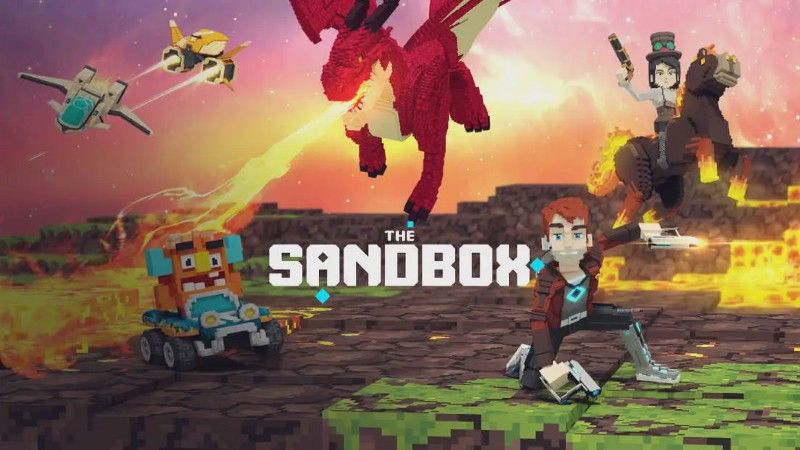 The platform's utility token, SAND, is used to ease transactions. It's a 3,000,000,000 SAND ERC-20 utility coin with a limited quantity.
(Buy & Trade SAND Here)
Other Articles You Might Be Interested:
Top 10 DeFi & DeFi 2.0 Tokens and Projects in 2022
As the financial world is becoming increasingly digital, these are top DeFi Tokens in 2022.medium.com
Yield Farming Explained.
Yield farming is the practice of staking or advancing crypto means in order to induce high returns or prices in the…medium.com
---
BitYard Exchange: BitYard.com
Customer Support: [email protected]
Business Request: [email protected]
---
BitYard Telegram Communities
BitYard News & Events — https://t.me/BITYARDNEWS
English — https://t.me/BityardEnglish
Vietnamese — https://t.me/BitYardVietNamChat
Indonesian — https://t.me/bityardindonesia
Philippines — https://t.me/BityardPhilippines
---
BitYard Official Social Media
Youtube — https://www.youtube.com/c/BityardOfficial/
Facebook — https://www.facebook.com/Bityardofficial
Twitter — https://twitter.com/Bityard_Global
Medium — https://medium.com/bityard
---
Platforms BitYard Settled in
Coincodex — https://coincodex.com/exchange/bityard
Coinpaprika — https://coinpaprika.com/exchanges/bityard/
CryptoAdventure — https://cryptoadventure.com/discover/exchanges
Like my work?
Don't forget to support or like, so I know you are with me..